Dwyer Continues To Fix Panes
Dwyer Group Bolsters its Northeast Glass Repair Business

The Riverside Company has completed the add-on of Cumberland County Glass (CCG) to its Dwyer Group platform. CCG provides commercial glass glazing, fabrication, and installation services, primarily involving windows and doors used in new construction of commercial buildings. Based in Bowdoinham, Maine, CCG typically sells directly to general contractors and architects.
Dwyer is one of the world's largest franchising companies of trade service brands. CCG will combine nicely with Dwyer's Portland Glass business, which is also based in Maine. Portland Glass provides repair and replacement services for residential, business and automotive glass needs.
"We're excited about the new capabilities Cumberland County Glass offers Portland Glass customers," said Riverside Vice President Jason Fulton. "Combining these companies allows Portland Glass to offer more comprehensive commercial services and extends CCG's footprint beyond Greater Portland and into Vermont and New Hampshire."
Both CCG and Portland Glass will maintain their current staff levels and operational facilities following the transaction.
CCG is the seventh add-on Dwyer and Riverside have completed since Riverside's investment in 2014. They continue to seek strong franchising companies to join Dwyer's portfolio of exceptional service brands.
Working with Fulton on the transaction for Riverside were Partner Sarah Roth, Senior Associate Marc Baudry, Associate Ryan Collins and Operating Partner Tom Anderson. Partner Anne Hayes worked on financing the transaction for the firm.
Madison Capital Funding, Ares Capital, Antares Capital, NXT Capital and NewStar Financial provided financing for this transaction.
About The Riverside Company
The Riverside Company is a global private equity firm focused on making control and non-control investments in growing businesses valued at up to $400 million. Since its founding in 1988, Riverside has invested in more than 440 transactions. The firm's international portfolio includes more than 80 companies.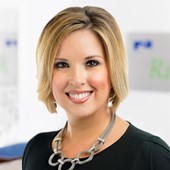 Holly Mueller
Consultant, Global Marketing and Communications
Cleveland
+1 216 535 2236