Riverside Adds A Layer To H-D Advanced Manufacturing
Add-on of Intellifuse Coatings Adds Durability to H-D
Intellifuse Coating Technologies (Intellifuse) has joined holding company H-D Advanced Manufacturing Company (H-D). H-D is a collection of operating companies in the severe duty, high-precision manufacturing sector targeting "mission critical" products and applications.
Located in Houston, Texas, Intellifuse leverages its proprietary, carbide-based coating technology to deliver high quality radial bearings, pads and other wear products for the oil and gas, mining and other continuous process industries.
H-D was formed in 2012 by a partnership between The Riverside Company, Hicks Equity Partners and Weinberg Capital Group. Houston-based Intellifuse is the sixth acquisition brought under the H-D umbrella in the two years since its formation.
Intellifuse makes wear-resistant coatings used in demanding situations, such as radial bearings used in mud motors for oil and gas drilling. The company designs and formulates its own proprietary products.
"Intellifuse's coated radial bearings are proven in the market and represent an outstanding, complementary line extension for iMECH," said H-D CEO Chris DiSantis. "Intellifuse and iMECH are both experts in the manufacture of downhole mud motor components. We will now be able to provide our customers with another durable solution that enhances drilling efficiency, reduces cost per circulating hour, and allows for higher asset utilization."
H-D holding iMECH makes thrust bearings used in the same end markets as Intellifuse's products. By serving the same customers, the combined business will meet demand more conveniently and efficiently. H-D also sees significant potential to expand Intellifuse into new markets.
"Beyond serving existing market needs, Intellifuse's high-tech coatings can benefit almost any steel wear component," said Riverside Principal Rob Langley. "Wear components are also used extensively in mining, plastics, paper, food products and more. This is a compelling growth opportunity for H-D."
Growing rapidly since its inception, H-D continues to seek to acquire companies making aerospace components, gears and gearboxes, specialty bearings, and other heavy-duty, precision-engineered products.
Working with Langley on the transaction for Riverside were Partner Tim Gosline, Senior Associate Jason Fulton and Associate Phillip Furbay. Partner Anne Hayes worked on financing the transaction for the firm.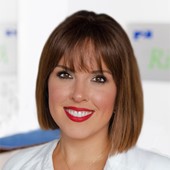 Holly Mueller
Consultant, Global Marketing and Communications
Cleveland
+1 216 535 2236