Riverside Adds Former Head of Invest Europe
Global Private Equity Firm Adds COO for Europe

The Riverside Company has hired Dörte Höppner as Chief Operating Officer, Riverside Europe Fund.
Höppner is well known in the world of European private equity, having served as Chief Executive and Secretary General at Invest Europe (2011-2016) and Managing Director at the German Private Equity and Venture Capital Association (2007-2011). Most recently she served as Managing Director at P+P, a leading German law firm.
Invest Europe is the Brussels-based trade association representing private capital firms and their investors. Under Höppner's leadership, Invest Europe became a prominent promoter of private capital on the continent.
Riverside came to know Höppner when Riverside Partner Karsten Langer served as the organization's Chairman.
"Dörte makes us a more knowledgeable, more connected and capable pan-European investor," said Langer. "I have the utmost respect for her and I am delighted to be working with her again."
At Riverside, Höppner will work with senior transactors to set and track goals in Europe, develop and lead process improvements, manage the budget in Europe and work closely with the firm's Global Talent Management team, among many other duties.
Höppner will take on a very dynamic role, said Riverside Managing Partner Tony Cabral.
"Dörte has a range of experience and connections that will serve Riverside and our investors very well," said Cabral. "Her extensive time in leading Invest Europe put her in touch with scores of the leading players in Europe. She will provide invaluable advice and serve as a liaison between Riverside, investors and prospective investors throughout Europe and Asia. We're excited to add her to our team."
Höppner will replace Avi Turetsky, who will transition out of the firm over the summer to focus on private equity research. Turetsky has been with Riverside for more than 10 years, and is completing his Ph.D. in Management. His research focuses on the factors that drive outperformance in our industry.
"Avi has been invaluable to Riverside and we're sad to see him go," said Cabral. "He has developed a passion for advanced research, and we're happy to see him follow it. He'll always be a friend of the firm."
In addition to her COO Europe duties, Höppner will focus on supporting investor relations efforts. She will work out of Riverside's Munich and London offices.
"P+P was an excellent experience at an outstanding law firm, but this opportunity with Riverside is remarkable as I will have the opportunity to work with some of Europe's finest private equity managers," said Höppner. "I've long admired the firm from the outside, so I am absolutely delighted to join the team."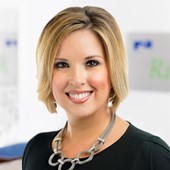 Holly Mueller
Consultant, Global Marketing and Communications
Cleveland
+1 216 535 2236