Riverside Adds More Concepts To Dwyer Group
Service Brands International Add-on Delivers Three Franchise Concepts
The Riverside Company added Service Brands International (SBI) to Dwyer Group (Dwyer), one of the world's largest franchising companies of trade service brands.
SBI is a franchisor of three award-winning residential and consumer services brands – Molly Maid, a residential cleaning service provider with 466 U.S. franchise locations; Mr. Handyman, a provider of home repair and maintenance services through a network of 206 franchises; and ProTect Painters, a residential painting services provider with 67 franchises.
Based in Ann Arbor, Michigan, SBI oversaw brands that served approximately 200,000 customers in 2014. This acquisition will result in more than 2,100 Dwyer franchisees and will expand the Dwyer brand into maid services and handyman services, two industries that support the same end-user customer base of existing Dwyer brands.
"SBI has outstanding concepts and a significant number of franchisees," said Riverside Partner Sarah Roth. "These additions add scale and open very appealing cross-selling opportunities for all franchisees. This addition marks a strong step forward for Dwyer."
All three of SBI's concepts rank in the top three in terms of market position in their respective niches thanks to excellent performance and great brands.
Riverside has extensive experience in its Franchising Specialization, having completed more than a dozen deals in the field.
Working with Roth on the transaction for Riverside were Principal Meranee Phing, Senior Associate Jason Fulton, Senior Associate Alex Treece, Associate Chase Eckert and Operating Partner Tom Anderson. Origination Principals Jim Butterfield and Jeremy Holland sourced the opportunity for Riverside. Partner Anne Hayes worked on financing the transaction for the firm.
Madison Capital, GE, NXT Capital, Ares Capital and NewStar Financial provided financing for the transaction. Jones Day advised Riverside and Croft & Bender LP advised SBI on the transaction.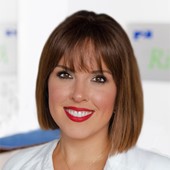 Holly Mueller
Consultant, Global Marketing and Communications
Cleveland
+1 216 535 2236