Riverside Adds Senior Advisor For Food And Beverage Industry
Industry Expert Joins Private Equity Firm
The Riverside Company has added Richard Lan as a Senior Advisor to bolster the food & beverage subsector of its Consumer Branded Goods specialization, where it has completed more than 80 transactions.
Riverside's current food & beverage platforms include Alchemy Systems, which provides training for foodservice workers; MEC3, an Italian gelato ingredients specialist; cookie and baked good specialist Tate's Bake Shop; and craft beer specialist Uinta Brewing.
Lan joins Riverside with nearly 40 years of senior management experience in a wide variety of food & beverage companies. He most recently served as Chief Customer Officer of Maple Leaf Food Group, a Toronto-based international consumer packaged food company. In addition to holding a series of increasingly senior positions beginning in 1995, Lan served as the Chief Operating Officer at Maple Leaf and President & CEO of the Canada Bread Company, where he oversaw a CAD$5 billion business.
"Richard's diverse experience will be invaluable as we continue to explore compelling opportunities in the food & beverage sector," said Riverside Co-CEO Béla Szigethy. "His combination of unique insight into the industry combined with his management skill are huge assets for Riverside. We're delighted to have him on board."
Lan gained experience when he participated in the takeover of Maple Leaf from Hillsdown Holdings Ltd. with McCain Capital Corporation and Ontario Teachers' Pension Plan in 1995. Lan's key successes at Maple Leaf included optimizing the par baked bread baking process and growing the business to $400 million in revenues; founding the Maple Leaf Bakery UK and introducing bagels to the UK under the New York Bagel brand and building facilities that today command over 90% market share; consolidating the Fresh Bakery Business in Canada through three significant acquisitions, increasing sales from C$400 million to C$1.2 billion; nearly quintupling earnings for the Olivieri Fresh Pasta and Sauce business, leading to a sale to EBRO of Spain for C$120 million.
"Richard Lan's decades of experience buying, starting, running and growing important food companies is extremely impressive," said Riverside Co-CEO Stewart Kohl. "He brings that wealth of knowledge along with excellent connections, expertise and passion. His capabilities will allow us to better source, evaluate and grow opportunities in the food & beverage space, where we've enjoyed a good bit of recent success."
Prior to Maple Leaf, Lan was President of Dell Products Corp., a U.S. frozen juice manufacturer start-up. At Dell Products Corp., he grew revenue to $30 million and ultimately sold the business in 1988 to McCain Foods, where he remained until 1995 as CEO of McCain Citrus and grew revenue from $90 million to $257 million.
"Riverside's commitment to investing in superb food & beverage companies makes this an exciting opportunity," said Lan. "I am looking forward to working with their proven team to partner with the most promising companies in this sector and help them become bigger and better."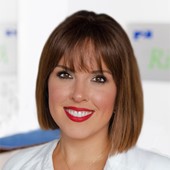 Holly Mueller
Consultant, Global Marketing and Communications
Cleveland
+1 216 535 2236