Riverside Adds To Alchemy Systems
Chilton Consulting Group Boosts Alchemy Platform
The Riverside Company has completed the add-on acquisition of Chilton Consulting Group (Chilton) to its Alchemy Systems (Alchemy) platform. Chilton is a food safety and quality consulting services firm that helps customers develop, verify and implement systems to comply with global industry standards and help customers improve safety, quality, yield and productivity. Alchemy is the global leader that provides innovative solutions that help food companies engage with their workforces to drive safety and productivity and protect people, profits and brands.
"The addition of Chilton significantly enhances Alchemy's service offerings," said Riverside Managing Partner Loren Schlachet. "Chilton bolsters Alchemy's offerings with significant subject matter expertise and expanded professional services offerings to complement Alchemy's software and training solutions."
The addition of Chilton will allow Alchemy to offer customers an even more comprehensive set of services.
"Alchemy offers services that go beyond compliance to actively enhancing ROI for customers and Chilton enhances these capabilities," said Riverside Partner Brian Sauer. "We're excited about offering tools to improve productivity and profitability through Chilton's proven expertise in assessment, analytics and benchmarking."
Riverside has extensive experience in both software and technology and training and education. With specialized teams focused on these sectors, the firm has acquired almost 50 education and training companies and more than 50 software companies.
Working with Schlachet and Sauer on the transaction for Riverside were Vice President Stephen Rice, Associate Tony Trevino, Operating Partner Rex Niles and Finance Director Jeff Elmer.
Wells Fargo provided the financing and Jones Day and Deloitte advised Riverside on the investment.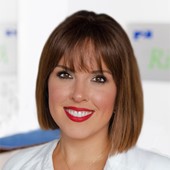 Holly Mueller
Consultant, Global Marketing and Communications
Cleveland
+1 216 535 2236