Riverside Adds To Australian eLearning Investment
C-Learning Joins Learning Seat
The Riverside Company has added C-Learning Pty Ltd (C-Learning) to its Learning Seat platform. C-Learning is a Melbourne, Australia-based developer of eLearning courses that specializes in online content development and learning management.
The addition will deliver new technical capabilities, content development expertise and customers to Learning Seat. C-Learning has a proven learning management system and an excellent HTML editing tool called Spark. These applications will help Learning Seat develop and deploy content more efficiently and effectively.
Learning Seat is a provider of online courses, training tools and eLearning resources are geared toward compliance, professional development and accredited training. Spark enhances Learning Seat's customer content creating capability.
"We're delighted to bolster Learning Seat's comprehensive training offerings with the addition of an excellent company like C-Learning," said Riverside Principal Nicholas Speer. "Customers of both companies will see significant benefits from this powerful combination, as it combines two strong teams with complementary capabilities."
Riverside has completed nearly 50 investments within its Education & Training Specialization. The specialization features a global team of dedicated experts committed to finding and growing superb Education & Training businesses.
Working with Speer on the transaction for Riverside were Managing Partner Simon Feiglin, Senior Associate Jonathan Shin and Associate Kevin Xu, along with co-investment partner Wingate Group.
The Commonwealth Bank of Australia provided debt financing for the transaction. KPMG provided financial advice and Landers and Rogers provided legal advice.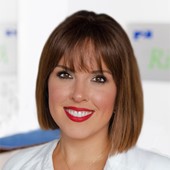 Holly Mueller
Consultant, Global Marketing and Communications
Cleveland
+1 216 535 2236