Riverside And BeneSys Complete Add-On Acquisition
Specialized Benefits Administration Platform Partners With A&I
BeneSys, Inc. and The Riverside Company have added A&I Benefit Plan Administrators (A&I) to the BeneSys platform. Both companies provide third-party administration (TPA) services for Taft-Hartley multiemployer plans.
Based in Portland, Oregon, A&I provides TPA services for health and welfare and pension funds, as well as ancillary services such as COBRA and FSA administration.
BeneSys is based in Troy, Michigan and services clients across the country with direct third-party administration services and its licensed BenefitDriven software platform for funds that self-administer. A&I is the second add-on for BeneSys, following the 2014 addition of Compensation Programs of Ohio.
"BeneSys has performed wonderfully since we partnered with them last year, and we are excited about continuing to grow organically and through add-on acquisitions," said Riverside Managing Partner Loren Schlachet.
The addition of A&I bolsters BeneSys' presence on the West Coast with a Portland, Oregon office and adds to its stable, longstanding customer base.
"A&I is a great fit for BeneSys as they look to expand their footprint to provide superior local service with the benefits of a national organization," said Riverside Assistant Vice President Garrett Monda.
The addition delivers a proven team and resources to BeneSys.
"We're excited to partner with the tremendous talent at A&I," said BeneSys CEO George Buhalis. "BeneSys provides an industry-leading offering, and we are confident customers will continue enjoying exceptional service."
Working with Schlachet and Monda on the transaction for Riverside were Operating Partner Bill White, Vice President Dan Haynes, Associate Chris Shea and Finance Director Mike Rath.
THL Credit and PNC provided financing for the transaction. Riverside was advised by Jones Day and Deloitte.
About BeneSys, Inc.
BeneSys serves Taft-Hartley Trust Funds and their plan participants through service innovation and operations excellence. Founded in 1979, BeneSys provides administration and IT services to over 150 clients representing over 300 Trust Funds. BeneSys is based in Troy, Michigan.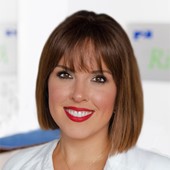 Holly Mueller
Consultant, Global Marketing and Communications
Cleveland
+1 216 535 2236