Riverside Completes Third Add-on To Spectrio Platform
Vital Media Bolsters Marketing Platform

The Riverside Company has added Vital Media to its Spectrio platform. Both Spectrio and Vital Media provide on-hold marketing messaging and digital signage services that attract and retain customers. Vital Media is based in Charlotte, North Carolina and specializes in serving the automotive market.
Vital Media serves roughly 1,700 customers, mainly in automotive sales and automotive service markets. It offers on hold services, graphic screens at point of purchase, and waiting room TV messaging.
"The addition of Vital Media strengthens Spectrio's position in the automotive space, where we anticipate continued growth," said Riverside Partner Peter Tsang. "Spectrio offers a compelling value proposition, and we are delighted with the progress we've made in expanding the company and its capabilities."
Vital Media presents a compelling opportunity for Spectrio to deepen customer relationships and expand in the automotive sector.
Riverside has now completed three add-ons to Spectrio in less than a year. Riverside plans to continue working with Spectrio to further expand the company through organic growth and more add-ons.
Working with Tsang on the transactions for Riverside were Partner Chris Jones, Senior Associate Max Moehlmann, Associate Linda Xu and Operating Partner George Benson.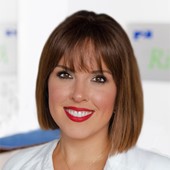 Holly Mueller
Consultant, Global Marketing and Communications
Cleveland
+1 216 535 2236