Riverside Engineers Growth Opportunity
Piedmont Automation Add-On Expands iAutomation's Footprint

The Riverside Company has added Piedmont Automation, Inc. (Piedmont) of Duluth, Georgia to its iAutomation platform. Piedmont marks the third add-on Riverside has completed with its iAutomation investment.
Founded in 1995, Piedmont is the exclusive distributor for B&R Industrial Automation Corp. in Florida and Georgia. Piedmont distributes automation products and provides engineering services including design, programming, and maintenance of automated control systems. These products and engineering capabilities expand an attractive coverage area along the entire East Coast.
"iAutomation has had a working relationship with Piedmont Automation for many years. It is the perfect addition to expand our product and engineering offering throughout the Georgia and Florida markets," said iAutomation CEO Charles Williams.
Riverside Managing Partner Loren Schlachet pointed to the geographic and strategic benefits of the deal.
"The addition of Piedmont Automation greatly enhances iAutomation's footprint in the Southeast and deepens its relationship with a key supplier in B&R," said Schlachet.
The combination should also create many cross-selling opportunities with current Piedmont customers, bolstering iAutomation's strong performance.
"iAutomation has had a great year so far, and we're excited about the many benefits of adding Piedmont Automation," said Riverside Partner Joe Lee. "We see a very bright future for this company."
Working with Schlachet and Lee on the deal for Riverside were Vice President Garrett Monda, Associate Joshua Smith and Finance Director David Kralic.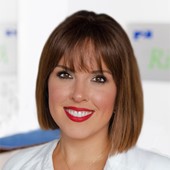 Holly Mueller
Consultant, Global Marketing and Communications
Cleveland
+1 216 535 2236