Riverside Expands Civic Service Provider
Firm Adds On to SAFEbuilt
The Riverside Company has completed the first add-on to SAFEbuilt with an investment in Independent Inspections, Inc. SAFEbuilt is a national provider of community development services for local governments and public agencies, while Independent Inspections provides outsourced building department services for local governments in Wisconsin, Illinois and Florida.
"Independent Inspections provides very similar services to SAFEbuilt, and the addition opens new markets in Florida and Wisconsin," said Riverside Managing Partner Loren Schlachet. "We're pleased to be adding to SAFEbuilt's already robust footprint."
SAFEbuilt served more than 200 communities prior to the addition of more than 100 Independent Inspections clients. Current Independent Inspections clients will benefit from SAFEbuilt's best practices and proven software. They will also have access to new capabilities, as SAFEbuilt offers municipal code enforcement and planning and zoning services, which were not available through Independent Inspections.
By leveraging resources across multiple communities SAFEbuilt can operate more efficiently and effectively than individual in-house departments. Formed in 1992, today SAFEbuilt is the leading provider of building department services within Colorado, Georgia and Michigan. Within the last two years, SAFEbuilt has also expanded its presence into South Carolina, Ohio and Illinois as well as introducing two new service lines – planning and zoning, and code enforcement services.
"SAFEbuilt delivers effective and efficient outsourced services for communities that appreciate its highly capable staff and lower costs," said Riverside Vice President Brad Resnick. "We're looking forward to continuing our growth plan for the company."
Riverside invested in SAFEbuilt in October 2014.
Working with Schlachet and Resnick on the transaction for Riverside was Senior Associate Kevin Kumar and Operating Partner Bill White.
MidCap Financial provided financing for the transaction. Riverside was advised by Jones Day.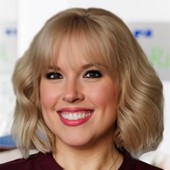 Holly Mueller
Consultant, Global Marketing and Communications
Cleveland
+1 216 535 2236