Riverside Finds A Safe Investment
Civic Service Provider SAFEbuilt Joins Riverside Portfolio
SAFEbuilt, a national leader in community development services for local governments and public agencies, has partnered with The Riverside Company. Based in Loveland, Colorado, SAFEbuilt offers a customizable suite of services that include building department programs, planning and zoning, code enforcement and other administrative functions. Its affiliate company, Meritage Systems, provides workflow and operational support software for municipal building departments.
"SAFEbuilt has tremendous growth potential thanks to its compelling value proposition," said Riverside Managing Partner Loren Schlachet. "Clients choose SAFEbuilt because of its great service, but also because the model greatly reduces the risk of running a bureaucratic department at a deficit."
SAFEbuilt's recent growth has been driven by local governments' recognition of the financial and strategic benefits of private partnerships to provide services. Riverside will work with SAFEbuilt's strong management team to enhance the company's sales and marketing approach, allowing for faster expansion in new and existing regions as well as deeper client relationships.
"In 1992, we set out with the goal of providing local governments with the professional resources they needed and the flexibility to use those resources when needed," said SAFEbuilt President Mike McCurdie. "With over 200 partner communities across the U.S., it seems to be an approach that mayors, councils and managers appreciate. We are excited by the resources Riverside provides to help us take this approach throughout the United States."
By leveraging resources across multiple communities SAFEbuilt can operate more efficiently and effectively than individual in-house departments. Formed in 1992, today SAFEbuilt is the leading provider of building department services within Colorado, Georgia and Michigan. Within the last two years, SAFEbuilt has also expanded its presence into South Carolina, Ohio and Illinois as well as introducing two new service lines – planning and zoning, and code enforcement services.
"SAFEbuilt has exceptional client satisfaction ratings for many reasons," said Riverside Vice President Brad Resnick. "We're convinced that public entities will continue to look to SAFEbuilt to deliver high-quality services at lower costs than those municipalities could otherwise deliver."
Riverside anticipates strong results for SAFEbuilt.
"We see many opportunities for SAFEbuilt to grow even further thanks to its solid foundation, outstanding management team and loyal client base," said Schlachet.
Working with Schlachet and Resnick on the transaction for Riverside was Senior Associate Kevin Kumar and Operating Partner Bill White. Origination Principal Scott Gilbertson sourced the deal for Riverside. Dave Kralic served as finance director for Riverside, and Vice President Dan Haynes worked on financing the transaction for the firm.
MidCap Financial provided financing for the transaction. Riverside was advised by Jones Day.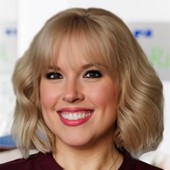 Holly Mueller
Consultant, Global Marketing and Communications
Cleveland
+1 216 535 2236