Riverside Finds New Avenues to Expand AWP
Area Wide Protective Adds All State Traffic Control

The Riverside Company completed another add-on to its Area Wide Protective (AWP) investment through the acquisition of All State Traffic Control (All State). Based in Bristol, Conn., All State provides flagging services to utilities, utility contractors and roadway maintenance and repair customers in the Northeast.
This strategic move positions AWP to continue to expand its footprint in the region. AWP is based in Kent, Ohio and provides temporary traffic management to a variety of customers, including utilities, utility contractors, and telecommunication companies, among others.
The addition of All State provides AWP with an expanded geographic reach thanks to its strong presence in Connecticut," said Riverside Principal Ryan Richards. "All State is a well-respected leader in its market, and we look forward to building off of that reputation as we expand service offerings and add resources to support growth in the region."
AWP has more than more than 2,500 employees serving nearly 20 states throughout the Midwest, East, and Southeast. All State Traffic marks the third add-on acquisition under Riverside's ownership.
"We continue to seek strategic add-ons for the platform as they complement and accelerate the strong organic growth at AWP that's been driven by the incredible value, reliability and safety of its services," said Richards.
Working with Richards on the transaction for Riverside were Operating Partner Tom Anderson, Senior Associate Jordan Suydam and Associate Ming Yau. Riverside Partner Anne Hayes helped secure financing for the firm.
Antares Capital, Madison Capital, MidCap Financial, Ares Capital Management, Churchill Asset Management, Ally Financial, and Siemens Financial provided senior debt financing. Kirkland & Ellis advised Riverside on the transaction.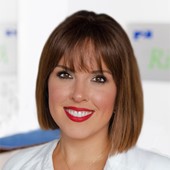 Holly Mueller
Consultant, Global Marketing and Communications
Cleveland
+1 216 535 2236