Riverside Finds the Right Formula, Invests in Bentley
Firm Takes Minority Stake in Bentley Laboratories

The Riverside Company has invested a minority stake in Bentley Laboratories LLC (Bentley), a specialist in the formulation and outsourced manufacturing of products for the beauty and over-the-counter pharmaceutical industries. Bentley is based in Edison, New Jersey and was founded in 1982.
Bentley's product portfolio includes creams, lotions, gels, powders and fragrances used for skin care, hair care, cosmetics, and bath and body products. Bentley boasts a strong laboratory and research department, which develops formulations for customers.
"Unlike many contract manufacturers that simply fill orders, Bentley is able to help formulate and develop products as well," said Riverside Managing Partner Hal Greenberg. "Their expertise and track record of providing value-added services help ensure customer loyalty. We see many compelling avenues for growth at Bentley."
Led by CEO Brian Fitzpatrick and President Greg Torchiana, Bentley has a proven and capable management team.
"Under Brian's leadership, Bentley has invested significantly in IT, equipment, management and training, and Riverside is eager to work with them to accelerate Bentley's expansion through both organic growth and add-on acquisitions," said Riverside Partner Michael Kessler.
Fitzpatrick is enthusiastic about working with Riverside.
"We have found the right partner in Riverside to support our next phase of growth," said Fitzpatrick. "Riverside will help Bentley accelerate growth and profitability by using our capacity to deliver expanded products and service offerings for customers."
In addition to supporting organic and acquisitive growth, Riverside will also help Bentley enhance its sales and marketing and expand its product and service offerings. Riverside has extensive experience in its specialty manufacturing and distribution specialization, having made more than 170 investments in the space since its founding.
Working with Greenberg and Kessler on the deal for Riverside were Vice President Jay Reynolds and Associate Director, Origination Cheryl Strom.
Loeb & Loeb (legal) and WeiserMazars (accounting) advised Riverside on the transaction. Carriage Hill, Inc. (corporate finance) and Giordano Halleran & Ciesla (legal) advised Bentley.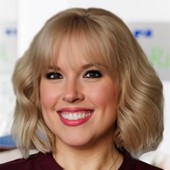 Holly Mueller
Consultant, Global Marketing and Communications
Cleveland
+1 216 535 2236