Riverside Gets The Message, Partners With Spectrio
Firm Invests In Audio / Video Marketing Specialist
The Riverside Company has acquired a majority stake in Spectrio LLC from SJ Partners and other investors. Spectrio is a leading national provider of on-hold messaging and digital signage managed services.
Spectrio helps its clients capture "marketing moments" during times when customers might otherwise not be engaged. It uses these opportunities to deliver clients' targeted messages and enhance their brand messaging consistency. Spectrio provides its customers with end-to-end solutions including content creation, professional production of audio or visual content, installation, and network management services.
"Spectrio excels at providing effective and impactful marketing services, delivering crucial brand messages for customers," said Riverside Partner Chris Jones. "Its outstanding customer service and high value service offering has helped Spectrio build a diverse and loyal customer base."
Based in Oldsmar, Florida, Spectrio was founded in 2002 by CEO Aaron Kleinhandler and President Mitch Keller, who together built the company through 17 acquisitions. Riverside will partner with the management team to continue building on its organic and add-on acquisition growth strategy, leveraging Spectrio's strong vertical expertise in the healthcare, automotive, retail, and hospitality industries.
"We want to thank SJ Partners and our other investors for their support and we are excited to be working with Riverside in the next stage of the company's growth," said Kleinhandler.
Riverside anticipates expanding Spectrio as it partners with Kleinhandler and his team.
"Spectrio has an experienced and talented management team that we look forward to supporting in continuing the company's impressive record of growth," said Jones. "We're eager to continue Spectrio's add-on strategy, and we will continue to invest in the company's service and technology capabilities to ensure Spectrio maintains its leadership position and compelling value proposition."
Working with Jones on the transaction for Riverside were Principal Peter Tsang, Senior Associate Max Moehlmann, Associate Surejdip Sembiring, Associate Linda Xu and Operating Partner George Benson. Origination Principal Scott Gilbertson sourced the opportunity and Partner Anne Hayes worked on financing the transaction for the firm.
BMO, NXT Capital and New Canaan provided financing for the transaction. Kirkland & Ellis advised Riverside on the investment. Lazard Middle Market acted as financial advisor to Spectrio in this transaction.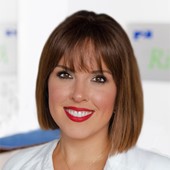 Holly Mueller
Consultant, Global Marketing and Communications
Cleveland
+1 216 535 2236