Riverside Gives New Meaning To The Big D
Firm Expands Dallas Presence, Move to Larger Offices
After almost 15 years with a Dallas location and plans for further expansion, The Riverside Company has outgrown its offices in the city.
Dallas is the firm's fourth-largest office in the world, and home to Managing Partner Suzy Kriscunas, who oversees the firm's largest fund family. Since opening in 2001, Riverside's Dallas office has steadily grown in size and importance, sourcing a considerable number of deals thanks to its favorable location in a high-growth region.
"We love being a part of the vibrant business landscape of Dallas," said Kriscunas. "It's a great place to run a business and an exceptional market for private equity. Texas was recently cited as one of the two most active states for investment in 2014, and we see no reason that trend won't continue. We're proud and happy to grow here in Dallas."
Riverside has invested in more than two dozen Texas-based companies, including 10 platforms, four of which remain in the firm's international portfolio.
The new location is at 3333 Lee Parkway, Suite 700 in Dallas.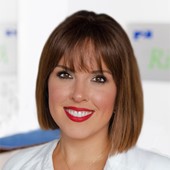 Holly Mueller
Consultant, Global Marketing and Communications
Cleveland
+1 216 535 2236