Riverside Grants Dwyer's Expansion Wishes
Window Genie Joins Dwyer Group's Extensive Service Franchise Portfolio

The Riverside Company has added Window Genie to its Dwyer Group platform. This marks the eighth add-on acquisition Riverside has completed for the franchising company since its 2014 investment, and the 14th overall franchising concept offered by Dwyer Group.
Dwyer Group is one of the world's largest franchising companies of trade service brands, and the addition of Window Genie adds an extensive slate of new services for the company. Window Genie provides a full suite of window cleaning and tinting services, in addition to pressure washing, gutter cleaning and other home services.
"Window Genie is a highly respected franchise that truly deepens Dwyer Group's residential and commercial service offerings," said Riverside Vice President Jason Fulton. "Thanks to its exceptional service and value, Window Genie has been one of the fastest growing franchises in the U.S. in recent years, and the partnership with Dwyer Group should accelerate that growth."
Dwyer Group President and CEO Mike Bidwell is delighted to welcome Window Genie into the Dwyer Group fold.
"We are thrilled to offer yet another high-quality service for customers," said Bidwell. "Window Genie's service offerings add a new dimension to Dwyer Group's service line, and open even more opportunities for cross-selling between our many highly respected brands."
Led by its strong global Origination team, Riverside continues to seek complementary service brand franchises to add to Dwyer Group.
"This is another exciting example of Riverside's Origination team adding a lot of value to our portfolio through sourcing a fully proprietary add-on acquisition," said Riverside Partner Sarah Roth.
Working with Fulton and Roth on the transaction for Riverside were Senior Associate Marc Baudry, Associate Ryan Collins and Operating Partner Tom Anderson. Origination Principal Jeremy Holland sourced the deal for Riverside. Partner Anne Hayes worked on financing the transaction for the firm.
Madison Capital Funding, Ares Capital, Antares Capital, NXT Capital and NewStar Financial provided financing for this transaction.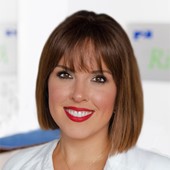 Holly Mueller
Consultant, Global Marketing and Communications
Cleveland
+1 216 535 2236