Riverside Grasps The Concepts
Firm Invests in Service-Based Franchise Company The Dwyer Group
The Riverside Company has made another investment in its Franchising Industry Specialization, acquiring The Dwyer Group from TZP Group. Waco, Texas-based Dwyer is a holding company for seven service-based franchise organizations that together include more than 1,600 franchisees in eight countries.
Dwyer's franchise concepts include Mr. Rooter, a plumbing provider; Rainbow International, a residential and commercial cleaning and restoration company, Aire Serv, a provider of HVAC services; Glass Doctor, a full-service glass repair provider; Mr. Appliance, an appliance repair service; Mr. Electric, an electrical service; and The Grounds Guys, a landscaping provider. Dwyer also owns and operates 35 Portland Glass stores in Maine, Vermont and New Hampshire.
Riverside previously owned Dwyer from 2003 to 2010, so both Riverside and Dwyer had unique and deep insights into one another's teams and institutions.
"Dwyer is a wonderful business with a proven ability to help multiple franchise concepts thrive by sharing best practices and benefitting from economies of scale with respect to marketing, training and support," said Riverside Partner Sarah Roth. "We're delighted to once again work with Executive Chairwoman Dina Dwyer-Owens, CEO and President Mike Bidwell, and the rest of this strong management team."
"I am delighted to re-partner with Riverside and a team of truly principled partners," said Dwyer-Owens.
Riverside will work with Dwyer to help it grow through increased sales efforts, new products and services in each concept, and through add-on acquisitions of new concepts or complements to existing concepts.
"Riverside was a terrific partner during our previous relationship," said Bidwell. "Both of our organizations have continued to grow and develop since we separated. With the opportunities we have before us and Riverside's considerable resources to support us, we are certain that we are in for a period of very strong growth."
Riverside has extensive experience and a proven team leading its Franchising Industry Specialization. Industry Sector Head and Origination Principal Jeremy Holland leads the specialization, supported by franchising industry veteran and Senior Advisor Steve Siegel. The Dwyer investment continues an active period in franchising for Riverside, which in the last 12 months exited its investments in AIA Corporation, a Wisconsin-based promotional products franchisor, and Retail Zoo, an Australian owner of several quick-service restaurant concepts.
"We're excited about applying our franchising expertise to help Dwyer continue to grow," said Holland. "We know Dwyer and its strong niche in service franchises well, and our team is looking forward to making the company bigger and better."
Working with Roth on the transaction for Riverside were Principal Meranee Phing, Senior Associate Jason Fulton, Senior Associate Alex Treece, Associate Bo Heitz and Operating Partner Tom Anderson. Holland sourced the opportunity and Partner Anne Hayes worked on financing the transaction for the firm.
Madison Capital, GE Capital, NXT Capital and Ares Capital provided financing for the transaction. Jones Day advised Riverside on the investment.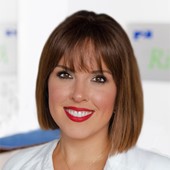 Holly Mueller
Consultant, Global Marketing and Communications
Cleveland
+1 216 535 2236