Riverside Has Vision of Success With Sale of IDOC
IDOC Sets Sights on Continued Growth

The Riverside Company sold its stake in Independent Doctors of Optometric Care (IDOC) to Investors Management Corporation. With members at more than 2,000 practice locations, IDOC is the largest privately held alliance of independent doctors of optometry in the U.S.
IDOC grew rapidly following Riverside's 2012 investment. Riverside's experience with healthcare companies and specialty networks helped IDOC develop new service offerings, improve sales and marketing, and increase revenue from the existing member base and expand the addressable market.
The 2015 add-on acquisition of PRIMA Eye Group expanded IDOC's service offering to independent optometrists. Today, IDOC provides eye care professionals a competitive advantage through extensive partner vendor programs, practice consulting, marketing, continuing education and networking opportunities.
"We worked with IDOC's founder to bring in a CEO and CFO with deep optometry experience early in our hold period," said Riverside Managing Partner Loren Schlachet. "Management and Riverside shared a vision for providing independents with a best-in-class service offering, and the team executed on that strategy."
IDOC President and CEO Dave Brown echoed Schlachet's sentiments.
"Riverside's solid operating support and backing on key projects, from expanding service offerings to the PRIMA acquisition, have helped make IDOC even more effective for our customers," said Brown. "We are excited about continued long-term growth with our new partners."
Working with Schlachet on the deal for Riverside were Operating Partner Keith Kerman, Vice President John McKernan, Partner Alan Peyrat, Associate Christopher Shea and Finance Director Ross Fuller. Riverside Origination Principal Amy Margolis helped facilitate the sale.
Houlihan Lokey was the banker on the transaction.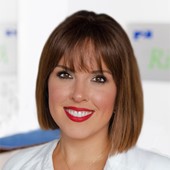 Holly Mueller
Consultant, Global Marketing and Communications
Cleveland
+1 216 535 2236