Riverside Inks Deal, Exits Rutland
Firm sells specialty inks and coatings platform

The Riverside Company has sold its stake in Rutland Group to PolyOne Corporation (NYSE: POL). Rutland is a North Carolina-based formulator of screen printing inks and materials used in apparel, specialty industrial and automotive applications.
Rutland maintains a product suite of over 2,500 active formulations and services a global customer base ranging from major apparel brands and large ink distributors to local print shops. The company's deep technical expertise, outstanding customer service, and global footprint have positioned Rutland as a leader in the industry.
"Rutland was a solid company when we acquired the business, but significant upgrades to executive leadership and investments in product development capabilities took the company to the next level," said Riverside Partner Tim Gosline. "We also delivered a number of operational enhancements that PolyOne can continue to build upon under its ownership."
Key to Rutland's growth during Riverside's hold was the company's investment in additional management across multiple critical functional areas, including R&D, Marketing, Supply Chain, and regional leadership in Asia-Pacific, among others.
Support for research and development was another important element in Rutland's success. Riverside supported significant investments in R&D, leading to multiple new product introductions, including an innovative PVC-free EKO product-line, high performance silicone inks, and a recently introduced water-based high-solids acrylic line.
"Riverside's support has made a real difference," said Rutland CEO Jeff Leone. "They were great partners who shared our vision and provided the tools, knowhow and financing to help us achieve it."
Working with Gosline on the transaction for Riverside were Principal Ryan Richards, Associate Mark Barron and Operating Partner Tom Anderson. Origination Principal Amy Margolis helped facilitate the exit for Riverside.
Lincoln International advised Riverside on the transaction, while Jones Day provided legal counsel.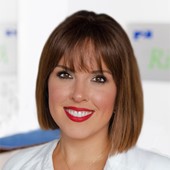 Holly Mueller
Consultant, Global Marketing and Communications
Cleveland
+1 216 535 2236