Riverside Insures Future With Latest Investment
Firm Partners with Charles Taylor to Acquire Fadata

The Riverside Company has invested in insurance software provider Fadata. Charles Taylor, a London-based global insurance service business, has co-invested in Fadata, which makes software for a slate of international providers of life and property & casualty insurance.
Fadata offers a market-leading solution to a global insurance industry seeking to modernize its systems. Fadata's software is exceptionally flexible and cost-effective to implement. Riverside and Charles Taylor plan to leverage Fadata's outstanding product and help the company boost its sales and marketing efforts to enter new geographies.
"Charles Taylor is a wonderful partner for this investment," said Riverside Partner Martin Scott. "Their global presence and strong capabilities will help spread Fadata technology worldwide and add considerable value."
Fadata's flagship product, Insurance Integrated System (INSIS), is a flexible modular solution that ensures complex automation of insurance businesses. INSIS fully supports insurance products and lines of business.
Charles Taylor has sophisticated operational infrastructure and operates in 60 countries globally. Its customer relationships, trusted brand, and proficiency provide an excellent platform for growing Fadata. INSIS is currently popular in Eastern Europe but has plenty of opportunity to expand in the West.
"We're thrilled to be partnering with both Fadata's outstanding management team and Charles Taylor – each of whom will retain a stake in the business," said Riverside Partner Hal Greenberg. "We look forward to a very strong partnership as we help Fadata's great software and serving reach as many customers as possible."
Working on the transaction with Scott and Greenberg for Riverside were Vice President Marcin Goszyk and Operating Executive Juan Rufilanchas. Principal Jeffrey Gordon and Vice President Jay Reynolds also worked on the transaction for Riverside.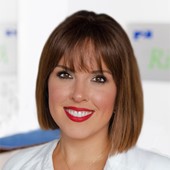 Holly Mueller
Consultant, Global Marketing and Communications
Cleveland
+1 216 535 2236