Riverside Keeps Its Bearings, Helps Expand H-D
H-D Advanced Manufacturing Adds Numeric Machine to its Engineered Solutions Group

H-D Advanced Manufacturing Company (H-D), a manufacturer of highly engineered, mission-critical components, has acquired Numeric Machine Company (Numeric). Based in Edmonton, Alberta, Numeric serves the oil & gas and mining industries, furnishing machining services. Its products include mandrels, housings, thrust bearings, thrust chambers, shaft drives and other related components used in downhole drilling motors.
"Numeric is the ninth acquisition for H-D, and each of those companies opens more and more cross-selling opportunities," said Riverside Partner Tim Gosline. "Numeric provides a broad array of machined components for virtually the entire drill assembly. We're excited about leveraging Numeric's capabilities and product breadth, which will add convenience and reliability for other H-D customers."
H-D was formed December 2012 as a partnership among The Riverside Company, Hicks Equity Partners and Weinberg Capital Group.
Numeric is a complementary fit within H-D's Engineered Solutions Group (ESG), joining existing ESG companies Innovative Mechanical Solutions, Intellifuse and Leading Edge Heat Treat. H-D continues to build out this vertical in an effort to better serve its customers and enhance the overall capabilities of this division.
"We're expecting to build on Numeric's existing customer base and benefit from the many opportunities to grow the company – both organically as well as alongside H-D's existing, core operations ," said H-D CEO Chris DiSantis.
H-D Advanced Manufacturing continues to seek add-on acquisition opportunities in companies providing highly engineered, critical components, including energy related consumable products used in drilling or production related applications, mechanical, electromechanical and electronic components and subsystems used in aerospace and defense and other industrial motion control applications.
Working with Gosline on the transaction for Riverside were Managing Partner Suzy Kriscunas, Senior Associate Phillip Furbay and Associate Billy McCormick. Partner Anne Hayes worked on financing the transaction for the firm.
Gowlings WGL LLP and Jones Day advised Riverside on the investment.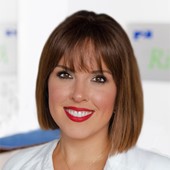 Holly Mueller
Consultant, Global Marketing and Communications
Cleveland
+1 216 535 2236