Riverside Lands Another Add-On For H-D Advanced Manufacturing
Maker of Aerospace Gears Joins H-D
Sungear, Inc. of San Diego has joined H-D Advanced Manufacturing Company (H-D), a holding company for precision engineered products. Sungear manufactures high quality, complex, precision gears used by the aerospace industry. H-D was formed in 2012 by a partnership between The Riverside Company, Hicks Equity Partners and Weinberg Capital Group to invest in manufacturers of heavy-duty, precision engineered parts.
Sungear was founded in 1982, and its products appear in critical components such as actuators, pumps, auxiliary power units, engine starters and other applications. Thanks to its proven capabilities and quality, Sungear has built a diverse and loyal customer base that includes some of the best-known suppliers in the aerospace industry.
Sungear is H-D's fourth acquisition, joining Overton Chicago Gear Corporation, a manufacturer of gears and gearboxes; Innovative Mechanical Solutions, a manufacturer of bearings, and Leading Edge Heat Treating Services, a provider heat treating solutions.
"The addition of Sungear's expertise and reputation for quality with some of the world's largest aerospace customers advances H-D's goal of becoming the leading global manufacturer of mission-critical products across a wide range of industries," said H-D CEO Chris DiSantis.
Sungear President Roger Gizicki will continue to lead Sungear within H-D's gear products division.
"After over 30 years of growth and relationship development as a family-owned business, I am thrilled to lead Sungear in its next chapter as a part of H-D," said Gizicki. "We are excited to partner with H-D and its tremendous financial, operational and business development resources that can help us take Sungear to new heights for our customers."
The addition of Sungear will bring benefits to both H-D and Sungear, said Riverside Partner Tim Gosline.
"Sungear brings an outstanding customer base, exceptional technical capabilities and strong potential to grow," said Gosline. "This addition of a great company diversifies H-D into the growing aerospace market and adds new talent and capabilities to H-D."
H-D Advanced Manufacturing continues to seek add-on opportunities in gearing, bearings, and other heavy duty, precision-engineered component sectors.
Working with Gosline on the transaction for Riverside were Vice President Rob Langley, Senior Associate Jason Fulton and Senior Associate Conner Harris. Principal, Origination Jeremy Holland and Associate Director, Origination Cheryl Strom sourced the opportunity and Partner Anne Hayes worked on financing the transaction for the firm.
KPMG and Jones Day advised Riverside on the investment.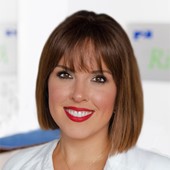 Holly Mueller
Consultant, Global Marketing and Communications
Cleveland
+1 216 535 2236