Riverside Likes The Sound of Latest Add-On
TMS Audio Production Joins Spectrio Platform

The Riverside Company has completed the fourth add-on to its Spectrio platform with an investment in TMS Audio Productions (TMS) of Jefferson City, Missouri. TMS provides on-hold and messaging and marketing services for more than 400 customers, primarily in the healthcare and financial industries.
"We're excited about adding TMS to Spectrio's growing customer base, and this transaction provides access to Spectrio's broader product and service line for existing TMS customers," said Riverside Partner Peter Tsang.
Spectrio has grown nicely since Riverside's acquisition in 2014, and the firm continues to explore avenues for growth both organically and through add-on acquisitions.
Spectrio is a national provider of on-hold messaging and digital signage managed services that allow clients to deliver targeted marketing messages in a variety of ways. Spectrio clients get a comprehensive offering that includes content creation, professional production of audio or visual content, installation, and network management services.
Working with Tsang on the transaction for Riverside were Partner Chris Jones, Senior Associate Max Moehlmann, Associate Linda Xu and Operating Partner George Benson. Scott Gilbertson sourced the acquisition for Riverside.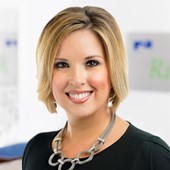 Holly Mueller
Consultant, Global Marketing and Communications
Cleveland
+1 216 535 2236