Riverside Looks for Big Gainer With Elite Add-On
Elite Sportswear Adds Dreamlight Activewear

The Riverside Company tumbled for Dreamlight Activewear, making it an add-on to its Elite Sportswear platform. Based in Virginia Beach, Dreamlight Activewear
specializes in designing and producing high-end, customized gymnastics apparel with high-performance requirements .
Elite, based in Reading, Pennslyvania, designs, manufactures and distributes gymnastics, cheerleading, and swimwear apparel and related products.
"Dreamlight Activewear is a well-respected brand in the gymnastics market, with great designs and custom capabilities," said Riverside Managing Partner Suzy Kriscunas. "This is a great addition to Elite's suite of products."
Dreamlight was founded in 1989 and built its reputation on superior designs, innovation and great customer service.
"We're very excited about adding blue-chip products and customers to the Elite portfolio," said Riverside Partner Karen Pajarillo. "Customers of both companies will enjoy broader product offerings and an excellent customer experience."
Riverside and Elite continue to seek acquisitions to build Elite's diverse line of high-performance sportswear products and services for niche sports.
Working with Kriscunas and Pajarillo on the deal were Principal Brad Roberts, Associate Jon Gross, Associate Harrison Petts, Operating Partner Mike Thompson and Operating Executive Finance Allison Zabransky. Partner Anne Hayes worked on financing the transaction for the firm.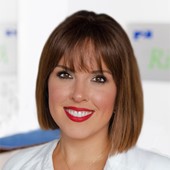 Holly Mueller
Consultant, Global Marketing and Communications
Cleveland
+1 216 535 2236