Riverside Monitors The Situation, Invests In Alcohol Monitoring Systems
Offender Monitoring Service Joins Portfolio
The Riverside Company has made a minority investment in Alcohol Monitoring Systems, Inc. (AMS) of Littleton, Colorado. AMS provides electronic monitoring technologies used by state and local criminal justice agencies to monitor and manage alcohol and criminal offenders. The company was founded in 1997.
AMS offers a full suite of electronic monitoring solutions. Its SCRAM Continuous Alcohol Monitoring(tm) device is the industry's leading transdermal continuous alcohol monitoring ankle bracelet, which monitors alcohol levels every 30 minutes. In 2013 the company launched the SCRAM Systems suite of electronic monitoring technologies, which includes GPS bracelets and remote breathalyzers.
"Given that jails suffer from overcrowding, and there is a high daily cost to incarcerate, solutions for non-violent offenders will become increasingly attractive," said Riverside Partner Michael Kessler. "AMS offers safe and effective devices and monitoring solutions that provide substantial savings when compared to incarceration."
AMS invented continuous alcohol monitoring through transdermal alcohol bracelets, and has one of the broadest product portfolios in the market. The company boasts a broad array of patent-protected products and a strong R&D capability that keep it on the cutting edge of the corrections services industry.
The U.S. legal system processes hundreds of thousands of non-violent offenders annually who are ideally suited for electronic monitoring. AMS has been growing steadily as courts and state and local corrections departments recognize the effectiveness and cost-saving benefits of AMS's solutions.
"We're excited about working with the outstanding management team at AMS to capitalize on its great market position," said Riverside Principal Jeffrey Gordon. "AMS has a compelling value proposition and together we expect to grow the company significantly."
Riverside intends to support management's goal to continue to grow and innovate. Riverside will also assist the company in exploring strategic acquisitions that add customers and complementary technologies.
"We're delighted to attract this investment from a proven firm like Riverside," said AMS CEO Mike Iiams. "This partnership adds resources and skills to AMS that will accelerate our growth and allow us to serve more customers even more effectively."
Working with Kessler and Gordon on the deal for Riverside was Vice President Jay Reynolds. Both Kessler and Gordon will join the AMS Board of Directors. Origination Principals Jim Butterfield and Scott Gilbertson sourced the opportunity for Riverside. This is Riverside's second investment led by the new Riverside Strategic Capital team.
Riverside was advised by Jones Day, Deloitte and Liberty Advisor Group. Stephens Inc. acted as exclusive financial advisor to Alcohol Monitoring Systems in the transaction.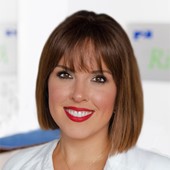 Holly Mueller
Consultant, Global Marketing and Communications
Cleveland
+1 216 535 2236