Riverside No Longer Hitched To Rameder
Sale Of Tow-Bar Specialist Follows Successful Coupling
The Riverside Company has exited its investment in Rameder, a German online retailer of tow-bars, automotive carrier systems and related accessories. Riverside invested in Rameder in 2011, and helped the company strengthen its leading market position in the DACH region and successfully expand across Europe.
From its headquarters in Leutenberg/Munschwitz, Rameder operates its online presence, which offers products throughout Europe through webshops in English, German, French and other languages. Rameder backs its sales efforts with outstanding customer service and logistics expertise, which ensures fast delivery to its customers.
During the hold period, Riverside completed the add-on acquisition of Bertelshofer (a direct competitor in Germany), which added market share and improved Rameder's service offerings. Riverside also made investments to improve Rameder's sales and marketing efforts and internationalized the business well beyond its home market, with a focus on Benelux, France and the Nordics.
"Rameder not only strengthened its leading position in its home market, but also grew strongly outside of its core DACH region during our ownership," said Riverside Partner Peter Schaberger. "We're proud of our focus on profitable markets in Europe and our ability to grow Rameder across the continent."
Working with Schaberger on the transaction for Riverside were Vice President Sven-Hendrik Schulze and Senior Associate Matthias Fink.
Altium Capital, Watson Farley & Williams, Roland Berger and KPMG advised Riverside on the transaction.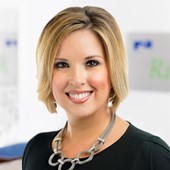 Holly Mueller
Consultant, Global Marketing and Communications
Cleveland
+1 216 535 2236