Riverside On A Roll With Exits
Sale of Wallpaper, Fabric and Furniture Company Another Success
The Riverside Company has sold its stake in Thibaut, a designer and distributor of high-end wallpaper, fabric and furniture. Thibaut sells its products primarily through interior designers and a select array of high-end retail stores.
Riverside invested in Thibaut in 2006, supported the company through the Global Financial Crisis and resulting severe downturn in remodeling, and ultimately helped the company increase employment by almost 50%, and grow revenues by more than 50% while more than doubling EBITDA during the hold period.
"Thibaut offered a large catalog of beautiful, premium products and a well-known and respected brand among interior designers," said Riverside Managing Partner Loren Schlachet. "While we faced unexpected macroeconomic challenges, we worked with a great management team to create a bigger and better company with a broader product offering in the end."
In addition to supporting the company through a time when many suppliers and competitors struggled or even went out of business, Riverside completed the add-on of London-based Anna French, which diversified core products, and helped Thibaut launch a new product line in Thibaut Fine Furniture, which is growing rapidly and fits Thibaut's model of designer-driven sales.
"This sale is the culmination of a very successful eight-year partnership with Thibaut CEO Bob Senior and his talented management team," said Riverside Partner Jack Nestor. "Thibaut is well-positioned for continued growth in the future as one of the most innovative and well-respected designers in the high-end wallpaper and fabric industry."
Working on the transaction with Schlachet and Nestor from Riverside were Global Executive Operating Partner Ron Sansom, Principal Joe Manning, Associate Elaine Ho, and Origination Principal Amy Margolis.
BB&T Capital Markets served as the investment bank and Jones Day and Deloitte advised Riverside on the transaction.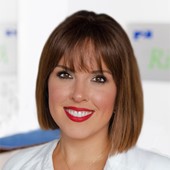 Holly Mueller
Consultant, Global Marketing and Communications
Cleveland
+1 216 535 2236