Riverside Paves Way to Growth With Add-on To AWP
N-LINE Traffic Maintenance Joins Area Wide Protective
The Riverside Company has further advanced the growth and reach of its Area Wide Protective (AWP) holding with the addition of N-LINE Traffic Maintenance of Bryan, Texas. N-LINE, a provider of temporary traffic management solutions, will complement the services of AWP in support of departments of transportation, roadway construction contractors, and utilities and related contractors.
N-LINE is AWP's second add-on acquisition under Riverside's ownership since its initial investment in June 2015.
The addition of N-LINE to AWP's current operations in Texas brings a talented workforce, complementary facility locations, and sizable fleet of vehicles and equipment further positioning AWP for sustainable growth throughout Texas and its entire operation. N-LINE customers can expect to receive the same high quality service they are accustomed to, with the added benefit of the resources and scale that AWP provides.
"There is a strong strategic and cultural fit between AWP and N-LINE and together they create a compelling growth opportunity for AWP in the Texas market," said Riverside Principal Ryan Richards. "The addition of N-LINE's extensive experience and its outstanding reputation further complement AWP's position in that market."
AWP has more than 50 locations in 17 states throughout the Midwest, East, and Southeast. The addition of N-LINE reinforces its strategy of enhancing capabilities in existing markets while also extending service into new geographies. Increasing national and regional infrastructure needs also continue to support strong organic growth across the entire platform.
Working with Richards on the transaction for Riverside were Partner Chris Jones, Senior Associate Jordan Suydam, Associate Ming Yau and Operating Partner Tom Anderson. Riverside Origination Principal Jim Butterfield sourced the deal and Riverside Partner Anne Hayes helped secure financing for the firm.
Antares Capital, Madison Capital, MidCap Financial, Ares Capital Management, Churchill Asset Management, Ally Financial, and Siemens Financial provided senior debt financing. Kirkland & Ellis advised Riverside on the transaction.
AWP, Inc.
AWP has been serving utilities, municipalities, special events, and contractor companies since 1993. Its more than 50 locations provide daily operations that span over 17 states. As America's traffic control leader, its mission is to make roads safer. AWP is a comprehensive, one-stop traffic control organization, providing around-the-clock service every day of the year.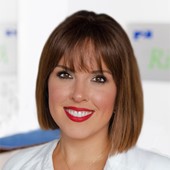 Holly Mueller
Consultant, Global Marketing and Communications
Cleveland
+1 216 535 2236