Riverside Platform Gains Horsepower with Add-On
Riverside Revs Up Fourth Acquisition of 2008
(February 12, 2008) – The Riverside Company is motoring ahead with its 2008 acquisitions, with platform company Integrated Power Services' ("IPS") add-on of Electro-Mec. IPS is a national leader in the service and repair of large electric motors, while Electro-Mec provides electric motor repair, field services and new motor sales. Coming off of a record year of 28 acquisitions, this transaction is Riverside's fourth acquisition overall for 2008.
Riverside's 2003 Capital Appreciation Fund ("RCAF '03") acquired IPS in June 2007. Headquartered in Greenville, South Carolina, IPS operates 11 service centers across the United States that are strategically located close to its major clients. IPS serves utilities, as well as the petrochemical, mining, metal, and paper industries, for whom reducing planned and resolving unplanned downtime quickly and improving operating efficiency are of paramount importance. IPS has built a reputation in the market as a reliable, high-quality repair facility and has strong customer relationships, many of which date back 20 years or more.
Based in Indiana, Pennsylvania, Electro-Mec has a strong regional presence and excellent brand reputation in northern Appalachia and central Pennsylvania. It operates a service center focused on repairing small- and medium-sized motors. In addition, the company sells new motors and manufactures precision machined parts for both internal use and external sale.
"When looking for an add-on for IPS, we were sensitive to protect the reputation that IPS had worked so hard to develop," said Tim Gosline, Riverside Partner. "We were fortunate to find Electro-Mec, which has a similar reputation for high-quality repair services, as well as longevity with a loyal customer base. With complementary technical capabilities, there are many new cross-selling opportunities. It's the first of what we ultimately hope will be several add-on acquisitions to help us continue to power up IPS."
"Electro-Mec's experience in new motor sales will accelerate our entry into this segment and improve the company's presence in Appalachia," said Brian Brehmer, IPS' President and CEO. "In a similar fashion, IPS' expertise in large motor repair should be able to keep business in-house that Electro-Mec is currently outsourcing."
"We are looking forward to leveraging the best practices of both companies and capitalizing on synergistic opportunities," said John Grube, Electro-Mec Co-owner and President. "We feel very fortunate to have found a company with strong management, similar values and quality service."
Working with Gosline on the transaction for Riverside were Trey Vincent, Vice President; Sarah Roth, Vice President; and Karl Rodger, Analyst. Equity was provided by RCAF '03.
The Riverside Company
The Riverside Company is the largest global private equity firm focused on the smaller end of the middle market ("SEMM") and is one of the industry's most experienced leveraged buyout investors. Riverside specializes in investing in premier SEMM companies (those with enterprise values of less than $150 million) and partners with strong management teams to build companies through acquisitions and value-added growth. Since 1988, the firm has invested in 180 transactions with a total enterprise value of $3.4 billion. Its current portfolio in the U.S. and Europe numbers 61, with combined annual sales of $3 billion, EBITDA of $428 million and more than 11,000 employees. Riverside offers the resources to complete acquisitions smoothly and in as little as 30 days thanks to its sizeable pool of capital under management (nearly $2 billion in nine funds), over 150 professionals in 17 offices (Amsterdam, Atlanta, Budapest, Brussels, Chicago, Cleveland, Dallas, Los Angeles, Madrid, Munich, New York, Prague, San Francisco, Seoul, Stockholm, Tokyo and Warsaw), and long-standing relationships with partner lenders. Five of seven of the firm's mature vintages are currently top quartile, and the firm's investors include the world's leading pension funds, endowments, funds-of-funds, insurance companies and banks. Please visit www.riversidecompany.com and www.riversideeurope.com for more information.
Integrated Power Services (IPS)
Integrated Power Services offers customers the most timely, high quality motor repair services in the industry. It serves a broad set of growing industries and has built its reputation on a unique "one stop shop" approach offering an array of services from baseline repair to diagnostics and consulting. The company's long standing customer base gives testament to IPS' high quality and ability to meet the highest repair standards. Through its 11 locations across the U.S., IPS is committed to superior service and reliability. For more information on Integrated Power Services, visit www.integratedps.com.
Electro-Mec
Electro-Mec places satisfying its customers' needs as its number one priority. The company's commitment to solving problems, productivity, workmanship, modern facilities and experienced workforce allow it to offer the best value in the industry today. Electro-Mec has a long history of cutting maintenance costs for many large industrial, coal and utility customers in its market area. The company is confident that if given the opportunity to work together with a customer, they can help cut maintenance costs. For more information on Electro-Mec, visit www.electro-mec.com.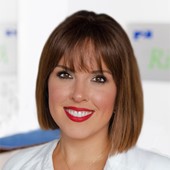 Holly Mueller
Consultant, Global Marketing and Communications
Cleveland
+1 216 535 2236