Riverside Pumps Up With Brandmuscle Exit
Firm Sells Stake in Marketing Automation Specialist

The Riverside Company has exited Brandmuscle, a provider of local marketing automation technology and services. Riverside invested in Chicago-based Brandmuscle in 2011 and significantly grew the company during the hold period.
Brandmuscle helps clients increase sales by providing tools to easily and quickly develop customized, local marketing campaigns. It combines front-end marketing resource management software with integrated execution capabilities for an end-to-end offering supporting local marketing programs.
"Brandmuscle provides a compelling and valuable service, and we're delighted to have greatly extended its reach during our hold period," said Riverside Managing Partner Loren Schlachet. "We were able to build on a strong company and grow it both organically and through add-on acquisitions."
The investment was originally known as Centiv Services. During the hold period, Riverside completed and integrated the add-on acquisition of TradeOne Marketing and Brandmuscle, adopting the new name. These add-ons brought new services, customers and capabilities.
"We were able to greatly expand the customer base and broaden Brandmuscle's capabilities, which allowed us to deliver more value to our clients," said Riverside Vice President Brad Resnick. "Brandmuscle has a strong management team who shared our vision and executed that vision ably over the past four years. We wish Brandmuscle and its management team continued success in the future."
Working with Schlachet and Resnick on the transaction for Riverside were Partner Alan Peyrat, Operating Partner Rex Niles, Associate Jason Thorn and Finance Director Mike Rath. Riverside Origination Principal Amy Margolis helped facilitate the exit.
Lincoln International, TM Capital, Deloitte and Jones Day advised Riverside on the transaction.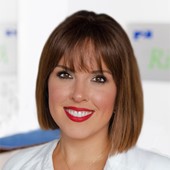 Holly Mueller
Consultant, Global Marketing and Communications
Cleveland
+1 216 535 2236