Riverside Puts GEV on the Front Burner
Firm Invests in German Supplier of Commercial Kitchen Spare Parts

The Riverside Company has invested in GEV Group (GEV), a European distributor of commercial kitchen equipment parts.
Based in Bergkirchen, Germany, GEV offers a large assortment of spare parts to its customers across Europe and beyond. Its customers are small businesses that service and repair equipment for restaurants, bars and other foodservice providers.
"GEV thrives thanks to its extensive product expertise gained over more than 20 years in business," said Riverside Partner Peter Schaberger. "Their proprietary database of 1.5 million parts is backed by detailed technical information and the knowhow to deliver on complex customer needs."
Commercial kitchen spare parts supply is a challenging niche that GEV fully understands. Its large assortment and superior product availability, delivery speed, strong service support and webshop have made it the top provider of kitchen equipment spare parts in Europe.
"GEV has grown quickly and earned a loyal following," said Schaberger. "We're looking forward to working with the outstanding management team to continue building on its success."
GEV CEO Alexander Wiegand is pleased to be working with Riverside.
"Riverside shares GEV's goals and has the resources to help us achieve them," said Wiegand. "I'm excited about working with them to make GEV bigger and better."
Riverside has extensive experience growing specialized distribution companies, including German firms like Bike24 and the recently exited Rameder.
Working with Schaberger on the deal for Riverside were Vice President Matthias Fink, Senior Associate Simon Joha and Associate Tillmann Immisch. Origination Principal Patrick Schaich sourced the deal for the firm.
PwC, OMMAX and Watson Farley & Williams advised Riverside on the transaction. SEB provided financing for the transaction.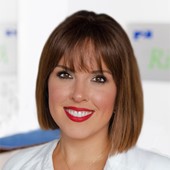 Holly Mueller
Consultant, Global Marketing and Communications
Cleveland
+1 216 535 2236