Riverside Revives Interest In HSI
Firm Intends to Boost Healthcare and Safety Training and Compliance Company
The Riverside Company has invested in Health & Safety Institute (HSI), a leading provider of healthcare and workplace safety training and compliance services.
Based in Eugene, Oregon, HSI provides a comprehensive set of health and safety solutions to help its customers meet their training and compliance requirements. HSI offers more than 780 training courses for emergency care, workplace safety, health & safety services, and professional responders. HSI also provides hands-on training via 51,300 authorized affiliate instructors and 13,200 third-party training centers in the U.S. and Canada. HSI also offers a proprietary management system platform that tracks customers' health & safety programs and employee compliance.
Riverside previously invested in HSI and exited the investment in 2012.
"This is a fantastic opportunity to add even more value to a wonderful company," said Riverside Partner Karen Pajarillo. "We know HSI's strengths very well based on our prior ownership, and we're excited to be partnering with (HSI CEO) Bill Clendenen and his team again. HSI has a tremendous foundation for both organic and add-on growth, and we're confident about its capabilities and exceptional value proposition."
Clendenen is eager to work with Riverside again.
"Riverside did great things for HSI in the past, and I'm delighted to get started on a new growth chapter for the company with a team of proven professionals who bring tremendous industry expertise and a deep understanding of HSI and our customers," said Clendenen.
Pajarillo said HSI has enormous potential that Riverside is uniquely capable to help deliver. Riverside has formal specializations and teams of experts in both Education and Training, where it has completed more than 50 transactions, and Healthcare, where it has completed nearly 80 deals.
"HSI's expertise on training and regulatory compliance issues for the healthcare and workplace safety market has helped the Company build a diverse and loyal customer base," said Pajarillo. "We will continue to invest in the company's technology and service capabilities to ensure HSI maintains its leadership position and compelling value proposition."
HSI is actively seeking acquisition opportunities in the compliance solutions, workplace safety training, and healthcare training sectors.
Working with Pajarillo on the deal were Principal Peter Tsang, Senior Associate Bernardo Villar, Associate Connor Danielowski, Operating Partner Michael Thompson and Operating Executive William Byers. Origination Principal Jeremy Holland sourced the opportunity and Partner Anne Hayes worked on financing the transaction for the firm.
MidCap Financial, Maranon Capital and GCM Financial provided financing for the transaction. Jones Day advised Riverside on the investment.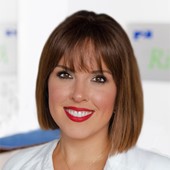 Holly Mueller
Consultant, Global Marketing and Communications
Cleveland
+1 216 535 2236