Riverside's H-D Advanced Manufacturing Establishes Third Vertical
H-D Launches Aerospace Technology Vertical with Firstmark Acquisition
H-D Advanced Manufacturing Company (H-D), a manufacturer of highly engineered, mission-critical components, has acquired Firstmark Corp. (Firstmark) of Richmond, Va., through a cash merger, effective today. All Firstmark shares have been converted to a right to receive $9.66 per share in cash, subject to adjustments.
With facilities in Creedmoor, N.C. and Plainview, N.Y., Firstmark manufactures a variety of highly engineered components and subsystems for the aerospace and defense industries. Through this acquisition, H-D has established its third industry vertical – Aerospace Technology – building on its established presence in Energy Consumables and Motion Control. Firstmark is the fourth aerospace business and eighth company that H-D has acquired since its formation in December 2012 as a partnership among The Riverside Company, Hicks Equity Partners and Weinberg Capital Group.
Firstmark manufactures highly engineered, mission-critical aftermarket products for a broad mix of aerospace and defense platforms. These products include mechanical, electromechanical and electronic components and subsystems, OEM aftermarket parts, safety restraints and leading-edge inflatable safety solutions. The company has unique expertise in "solutions management" and possesses a vast library of drawings and prints, enabling it to make these critical components that are hard to find or no longer readily available for purchase.
Matt Isley, Executive Vice President of Sales responsible for the Plainview operations, and David Devine, Executive Vice President of Operations responsible for the Creedmoor operations, will continue to lead Firstmark as part of H-D.
"Establishing an Aerospace Technology vertical has been a priority for H-D, and we are delighted to achieve this objective through the acquisition of Firstmark," said H-D CEO Chris DiSantis. "Over the last six decades, Firstmark has accumulated significant institutional knowledge in manufacturing hard-to-find replacement parts, making it an important partner to its impressive aerospace and defense industry customer base. Firstmark is led by an excellent management team, and we look forward to working with and supporting Matt Isley and David Devine in establishing a leading Aerospace Technology business, with Firstmark at its core."
Bill Coogan, Chairman, CEO and Firstmark's largest shareholder, is excited by this important step for the company and its employees.
"We are very proud of what our team has accomplished over the last 13 years, and seeing Firstmark become part of H-D is a terrific development," Coogan said. "H-D and its ownership group share our deep commitment to world-class manufacturing excellence and exceptional customer service and have identified a range of attractive opportunities to further develop the Firstmark business. The financial, operational and business development resources that H-D brings should ensure a successful future for Firstmark's customers, suppliers and employees. Theresa Riddle, our President and Chief Financial Officer, and I will miss working with our exceptional employee partners but know they will be in good hands with H-D."
Riverside Principal Rob Langley said Firstmark complements H-D nicely.
"Firstmark is an ideal fit with H-D's vision to build a complementary portfolio of manufacturers of mission-critical, difficult-to-make components," said Langley. "H-D now offers a wide array of solutions for the energy consumables, aerospace technology and motion control markets. We are excited about continuing to build a sophisticated and diversified leader in engineered products."
H-D Advanced Manufacturing continues to seek add-on acquisition opportunities in highly engineered, critical components, including energy related consumable products used in drilling or production related applications, mechanical, electromechanical and electronic components and subsystems used in aerospace and defense and motion control companies.
Working with Langley on the transaction for Riverside were Partner Tim Gosline and Associate Phillip Furbay. Partner Anne Hayes worked on financing the transaction for the firm. Riverside Origination Principal Jim Butterfield sourced the transaction for H-D.
Jones Day and KPMG provided legal and accounting advice to H-D. TCW Direct Lending and PNC Bank provided financing for the acquisition. Steen Associates Ltd., of London, and Troutman Sanders LLP advised Firstmark in the transaction.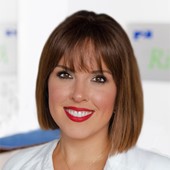 Holly Mueller
Consultant, Global Marketing and Communications
Cleveland
+1 216 535 2236