Riverside Trains Its Eyes On Mintra
Norwegian Training Company Joins Portfolio
The Riverside Company has invested in Norway-based Mintra Trainingportal AS (Mintra). Mintra provides training through a proprietary e-learning platform to oil and gas companies in the North Sea and increasingly worldwide.
Mintra's proprietary Trainingportal learning management system is tailored to its oil and gas client base and includes extensive functionality, making the switch to e-learning courses convenient for its customers. The company also offers a blended curriculum where e-learning is combined with classroom lessons through its UK subsidiary in Aberdeen. Many of the courses Mintra provides are regulated and/or required by law to ensure that employees and the environment are kept safe.
"Mintra provides the best course offering and most flexible delivery model in the market," said Riverside Partner Thomas Blomqvist. "They have a broad array of customers because of their comprehensive courses and convenient online delivery model."
A key advantage of online coursework in the oil and gas industry is that courses can be completed anywhere – at home, from an office or even offshore – thereby saving time and reducing travel and overtime costs.
Riverside will support Mintra to expand in its current markets as well as internationally on the strength of its training management solutions. Mintra will also benefit from increasing global regulatory oversight and the subsequent need for proper and cost-effective training in the oil and gas industry.
"We are delighted to partner with Riverside to further grow and strengthen Mintra," said Mintra CEO Ivar Viktil. "With its international reach and significant experience in education and training, Riverside is the perfect match for Mintra."
Riverside has deep experience with its Education and Training specialization, having completed more than 45 transactions in the space since 1988.
Working with Blomqvist on the transaction for Riverside are Vice President Jeroen Lenssen and Associate Martin Gustavsson. Head of European Origination Lars Eriksson sourced the opportunity for Riverside.
BA-HR and Pinsent Masons (legal), EY (financial and tax) and Arkwright (commercial) advised Riverside on the transaction. Nordea provided financing for the transaction.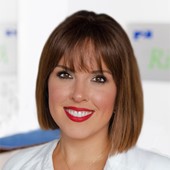 Holly Mueller
Consultant, Global Marketing and Communications
Cleveland
+1 216 535 2236