Stroke of Genius Adds Swimwear Specialist to Riverside Platform
Dolfin Swimwear Dives In With Elite Sportswear

The Riverside Company has added Jade Swimwear, dba Dolfin Swimwear (Dolfin) to its Elite Sportswear (Elite) platform. Dolfin designs and manufactures swimwear and accessories for training, competition and fitness enthusiasts.
Dolfin is a highly complementary addition to Elite, a unique company that is focused on building and growing the worlds' leading niche sports apparel brands. Elite, based in Reading, Pa., is the worldwide leader in gymnastics apparel and an emerging leader in sideline and All-Star Cheerleading products.
Dolfin, based in nearby Mohnton, Pa., is a leader in competitive swimwear products, including its best-in-class brand of Uglies practice wear. Dolfin, which sells through fragmented distribution channels including team dealers, e-commerce distributors, and retail, also designs and markets a compelling branded portfolio of swimwear products for active lifestyles.
"Elite and Dolfin both offer exceptional products and services to athletes demanding the best fit, design, and functionality," said Riverside Partner Karen Pajarillo. "The companies share similar targeted end user demographics, and we think their collective expertise in R&D and design will yield continued product improvements and exciting growth opportunities across the businesses."
Elite CEO Dan Casciano agrees that Dolfin is a great fit for the growing Elite platform.
"Like Elite, Dolfin has earned a loyal following from its channel partners and enthusiast end users," Casciano said. "They've grown nicely thanks to outstanding customer service and the high value of their products. We're proud to bring them under the Elite Sportswear umbrella and look forward to great results moving forward."
This is Elite's first add-on since Riverside invested in 2015. Riverside and Elite's executive team continue to seek acquisition opportunities to build out its diversified offering of high performance sportswear products in niche markets.
Working with Pajarillo on the deal were Principal Brad Roberts, Senior Associate Linda Xu, Associate Jon Gross, Operating Partner Mike Thompson, RCAF Group CFO Mike Skelton, and Operating Executive Hayden Cotterill. Partner Anne Hayes worked on financing the transaction for the firm. Origination Partner Robert Landis sourced the deal for Riverside. Operating Partner and Managing Director, Asia Brian Bunker assisted on due diligence for the firm.
Jones Day (legal) advised Riverside on the transaction. Golub provided financing for the transaction.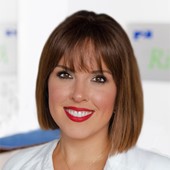 Holly Mueller
Consultant, Global Marketing and Communications
Cleveland
+1 216 535 2236