The Riverside Company Welcomes Minority Investor
Parkwood LLC Takes Stake in Private Equity Firm

The Riverside Company has sold a non-voting minority stake to Parkwood LLC to accelerate continuing growth. Parkwood is a limited partner in multiple Riverside funds.
"Parkwood has a deep understanding of Riverside including our strategy, market leadership and culture," said Riverside Co-CEO Stewart Kohl. "This is a natural extension of our mutually beneficial relationship. I've long admired Parkwood Chairman and CEO Morton Mandel as a mentor and role model, so we're especially happy to have them as a partner in growth."
Parkwood's acquisition of just under 10% of the firm will be all primary capital, with the investment being used to fuel growth and make Riverside even better, said Riverside Co-CEO Béla Szigethy. An employee option plan has also been established to retain and reward employees.
"This investment is a natural element of Riverside's three-decades of growth and its position as a leader at the smaller end of the middle market." Szigethy said. "We're excited about getting more resources to help us become even more proficient at growing companies."
Parkwood was attracted to Riverside due to its people, principles and performance, said Mandel.
"Parkwood prides itself on working with great people, adhering to rigorous processes and focusing on cultural fit. We have been a significant private equity investor for over 40 years including with many marquee firms," said Mandel. "Partnering with Riverside in this way is a perfect fit for our strategy and culture."
Keefe, Bruyette & Woods and Jones Day advised Riverside on the investment.
Parkwood
Parkwood LLC is a private financial services company based in Cleveland, Ohio. It employs more than 60 experienced professionals offering investment advisory services, financial and tax services, multi-generational estate planning, and other professional services.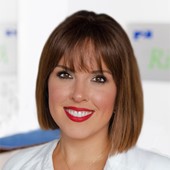 Holly Mueller
Consultant, Global Marketing and Communications
Cleveland
+1 216 535 2236