Riverside Establishes European Contamination Control Group for Cleanrooms
The Riverside Company, a global private investor focused on the smaller end of the middle market, has signed a definitive agreement to acquire Dastex Reinraumzubehör GmbH & Co (Dastex), a leading specialized independently owned cleanroom garment & consumables distributor in Europe. In parallel, Riverside signed a definitive agreement to acquire Vita Verita, a leading player in the Swedish market, as a first add-on to the platform. Closing of the deals is subject to customary approvals by the competent regulatory authorities.
Founded in 1979 in Germany, Dastex has grown to become a market leading provider of both third-party brand and proprietary garments and consumables for cleanrooms in Germany, Austria and Switzerland with a strong foothold in the Benelux and a growing pan-European presence. The company has grown rapidly in recent years, driven by its unique technical know-how and R&D capabilities, comprehensive product assortment and excellent customer service, meeting strong demand from the pharmaceutical and semiconductor industries.
Vita Verita was founded in Sweden in 1983 and is a specialist in cleanroom consumables and laboratory equipment, air quality testing, service and maintenance for pharmaceutical companies, hospitals and other controlled environments. The company offers both own-brand and third-party products including disposable garments, gloves and wipes, as well as qualified verification and validation services. Vita Verita has experienced nearly two decades of continuous growth, supported by its long-lasting customer relationships and consistent focus on quality.
Damien Gaudin, Partner at Riverside Europe who led the deals, commented: "By acquiring Dastex and Vita Verita, we combine two cleanroom consumables specialists in Europe, providing mission-critical products and services and forming the nucleus to our pan-European buy-and-build strategy. This creates a unique platform perfectly positioned to continue growing organically and via acquisitions. We are excited to team-up with the strong management teams at Dastex and Vita Verita with the aim to build the European leader in contamination control for cleanrooms, offering best-in-class products as well as value-add technical and regulatory services supported by an ambitious ESG strategy."
Karsten Langer, Managing Partner of Riverside Europe, added: "The investments highlight Riverside Europe's expertise at the crossroads of two of our focus sectors: healthcare and specialty distribution. It is also a clear illustration of our pan-European reach and ability to execute on primary opportunities to build leading businesses. Dastex and Vita Verita serve the resilient and growing cleanroom industry, helping customers in pharmaceutical, life sciences and other high-tech industries to meet ever stricter quality and regulatory standards. The acquisition of Dastex and Vita Verita will create a leader in contamination control to the benefit of its customers, facilitating further growth of the sector in Europe."
Carsten Moschner, CEO of Dastex, commented: "The management team and I are excited to join forces with Vita Verita and Riverside to open the next chapter in the company's history. I truly believe Riverside is the ideal partner to support our ambitious growth plans and that the addition of Vita Verita's commercial platform and value-add service offering in Sweden is a critical step in our journey to become one of Europe's preeminent providers of contamination control products and services. We look forward to further expanding our business across the continent and continuing to serve our customer base with an even broader full-service offering. I would like to thank all employees, colleagues, suppliers and customers for their support and trust."
Anders Kumbrant, CEO, and Magnus Kumbrant, COO of Vita Verita, added: "We are delighted to partner with Dastex and Riverside to further realize our ambitions and vision for the company. We are particularly thrilled by the prospect of teaming up with Dastex, one of Europe's leading players well known for their outstanding expertise and professionalism. We would like to thank Anna-Lena Weiss, who will have a leading role in the Nordics organization going forward, and the whole Vita Verita team, our customers, suppliers, and the team at Riverside for their trust and support."
Working with Gaudin on the deal for Riverside were Vice President Maxime Meulemeester, Senior Associate Nicola Tomaschko, Associates Sebastiaan Pauwels and Nils Mjornemark and Associate, Origination, Bence Putnoky. Damien Gaudin sourced the Dastex deal, while Ali Al Alaf and Nils Mjornemark sourced the Vita Verita deal for Riverside.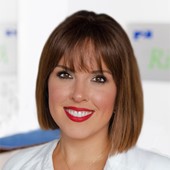 Holly Mueller
Consultant, Global Marketing and Communications
Cleveland
+1 216 535 2236