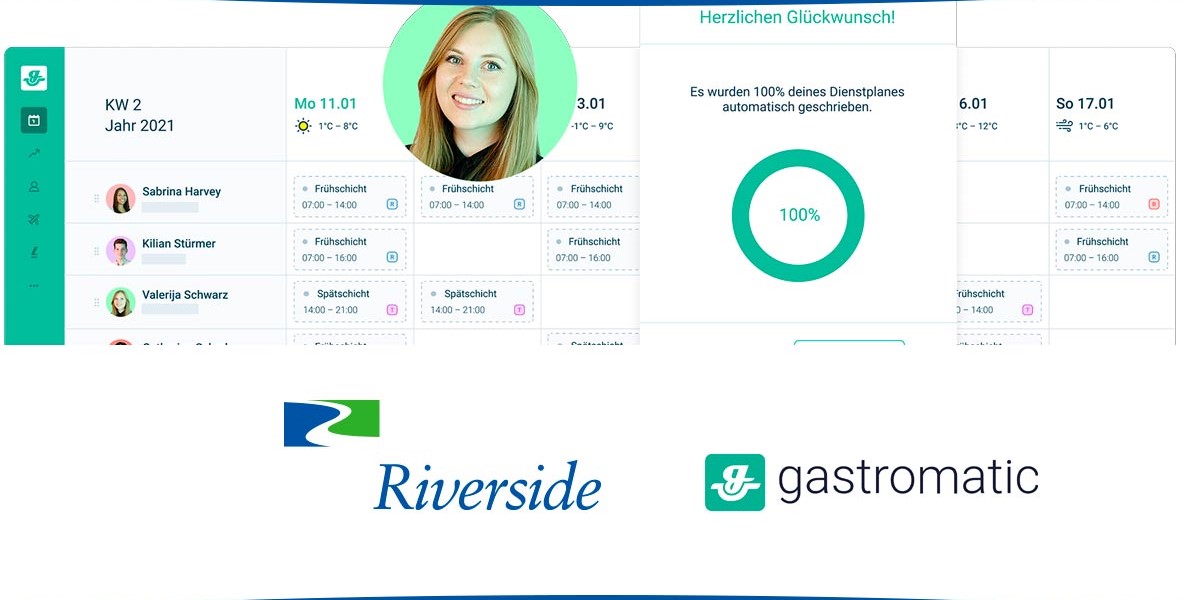 Riverside Boosts SaaS-Based Portfolio with Latest Gastromatic Partnership
The Riverside Company, a global private investor focused on the smaller end of the middle market, has entered into a partnership with the founder team of Germany-based Gastromatic, a leading SaaS provider of workforce management software solutions for small and medium sized businesses operating in shift-based industries. Gastromatic's software platform acts as the single source for all employee-related data and enables customers and their staff to benefit from modern and digital workflows, resulting in more efficient operations and increased employee satisfaction.
Already more than 2,600 customers in shift-based industries rely on Gastromatic's software platform to manage their workforce and to automate critical business processes, from staff scheduling to time recording to payroll across 12,000 sites. The software platform offers seamless integration possibilities with adjacent systems such as point of sales systems and property management systems.
"Gastromatic's success is based on an excellent software platform, stemming from the team's absolute dedication to product and customer centricity," said Riverside Europe Senior Partner Dr. Michael Weber. "Shift-based industries exhibit a high level of complexity when it comes to HR processes – Gastromatic simplifies this complexity for its customers and enables them to focus on growing their businesses. We look forward to working with Gastromatic's management team to help drive the company's continued growth and expansion in the coming years!"
Gastromatic Co-CEO Florian Klima commented: "Having a partner with significant experience in building software businesses and with a global network and resources brings great benefit to Gastromatic. We are excited about the opportunity that this presents and look forward to working with Riverside to accelerate our growth trajectory."
The partnership with Gastromatic is the latest example of Riverside's investment in Software and IT sector companies. Riverside has completed more than 240 investments in this focus area and has a team of global experts dedicated to growing companies in SaaS, software and specialized IT areas.
Gastromatic Co-CEO Patrick Pötzsch added: "We see a great fit between Riverside and Gastromatic, based on shared values and collaborative culture. Together, we will drive the company forward, continuing our focus on product innovation, best-in-class software and the delivery of great customer experience."
Gastromatic was founded in 2014 by a team of five co-founders who will continue to lead the company and is headquartered in Darmstadt, Germany.
Working with Dr. Michael Weber on the deal for Riverside were Vice President Florian Halama, Senior Associate Nicola Philipp Tomaschko, Associate Philipp Schenk and Analyst Sophia Sigalov. Vice President, Origination, Julia Kavvadias sourced the deal for Riverside.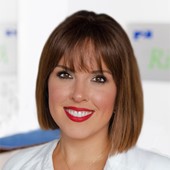 Holly Mueller
Consultant, Global Marketing and Communications
Cleveland
+1 216 535 2236