Riverside Accounts For Expansion, Adds to Brookson
Firm Completes Add-on to Business Software Specialist

The Riverside Company has added InTouch Accounting Limited (InTouch) to its Brookson platform. InTouch provides accountancy and related services for professional freelance consultants while Brookson offers a range of professional services to the flexible workforce via a technology platform that provides comprehensive real-time financial and management information.
Based in Bournemouth, UK, InTouch enhances Brookson's offerings by delivering sector specific accountancy advice and services. InTouch also provides IR35 reviews, annual tax return services, and a range of bespoke business and tax advice. InTouch serves more than 2,000 contractors.
"The addition of InTouch expands Brookson's customer base, creates a strong network for referrals and enhances capabilities," said Riverside Partner Martin Scott.
InTouch is the third add-on to Brookson since Riverside's 2014 investment. It joins 1st Group and Boomerang Support Services, which have further enhanced Brookson's service offerings.
Riverside has deep experience growing software and IT businesses, including dozens of SaaS companies like Brookson. The firm has completed more than 91 investments in the sector.
Working with Scott on the transaction for Riverside were Principal Tommy Seddon, Vice President Laura Dillon, Associate Julius Hugelshofer and Research Analyst Desmond Collins.
Brookson were advised on the acquisition by GCA Altium, BDO and Pinsent Masons.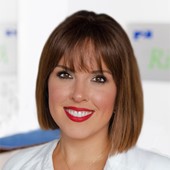 Holly Mueller
Consultant, Global Marketing and Communications
Cleveland
+1 216 535 2236