Riverside Continues to Bone Up on Exits, Sells OrthoD
Firm helped orthopaedic company expand and diversify

The Riverside Company has divested its holding in OrthoD Group Limited to Apposite Capital, a London-based healthcare investment firm. OrthoD is a leading innovator, manufacturer and provider of clinically-proven, targeted orthopaedic products and solutions into over 40 countries.
OrthoD is based in Gloucestershire, UK and offers a premium quality product portfolio focused on reconstruction and orthopaedic surgery products, as well as sports medicine, and infection control. It is a market leader for bone cement mixing and cementation equipment.
"Riverside helped OrthoD become a more robust and capable company," said Riverside Partner Martin Scott. "We're proud of its more expansive offerings and wider geographic reach, and we're certain it will continue to help improve outcomes for patients across the world."
Healthcare is Riverside's largest industry specialization. The firm has invested in more than 100 healthcare companies in its 30-year history.
Working with Scott on the transaction for Riverside were Principal Tommy Seddon, Associate Julius Hugelshofer and Senior Operating Partner Fabio Pesiri.
William Blair advised Riverside on the transaction. KPMG and LEK advised on due diligence. Jones Day provided legal advice.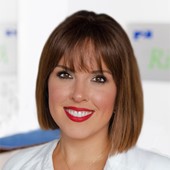 Holly Mueller
Consultant, Global Marketing and Communications
Cleveland
+1 216 535 2236