Riverside Finds Clear Potential in Glassboard Company
Firm Invests in Clarus

The Riverside Company has invested in Clarus, a Fort Worth, Texas-based designer and manufacturer of glassboards and other glass writing surfaces.
Clarus manufactures and sells innovative wall-mounted and mobile glassboards, architectural glass systems and related accessories primarily to corporate, education, healthcare and government customers. The company manufactures premium products from its facility in Texas and sells into the architectural and design and commercial furniture channels.
The company supports its high-end product offering with a commitment to quality and customer service, delivered through an established sales network and excellent industry relationships. Clarus also benefits from its manufacturing capabilities, which allow it to sustain high levels of customization, quality and industry-best lead times.
"Clarus is an industry pioneer in the glassboard category and is a market leader in the segment," said Riverside Managing Partner Suzy Kriscunas. "The company continues to dominate the premium glassboard market thanks to its commitment to innovation, passion for quality and design and outstanding customer service."
The glassboard market has grown rapidly, partly driven by the many functional and aesthetic advantages that glassboards offer over other writable surfaces.
"Clarus has many avenues for continued growth," said Riverside Partner Hunter Peterson. "With the continued shift towards collaborative work spaces and the conversion away from traditional whiteboards, the glassboard market should continue to grow across various end markets."
Riverside will work with Clarus' talented management team to support its continued growth in core markets, new verticals and geographies and in new product categories.
Working with Kriscunas and Peterson on the deal for Riverside were Vice President Caroline Shettle, Associate Harrison Petts and Associate Charlie Cooper, along with Operating Partner Brian Potts and Operating Executive Hayden Cotterill. Origination Principal Jim Butterfield sourced the opportunity for Riverside and Partner Anne Hayes helped secure financing.
Jones Day and KPMG supported the transaction as the legal counsel and accounting advisor, respectively.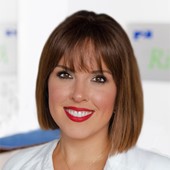 Holly Mueller
Consultant, Global Marketing and Communications
Cleveland
+1 216 535 2236