Riverside Investment Supports Australia's Aging and Disabled
The Riverside Company, a global private equity firm focused on the smaller end of the middle market, has invested in Independent Living Specialists (ILS). This investment will support continued growth of the retailer and distributor of mobility and homecare products.
Sydney-based ILS was founded in 2004 by co-CEOs Ian Farquharson and Peter Reid. ILS has a significant product range with a focus on mobility devices (e.g. wheelchairs, scooters), specialized furniture (e.g. lift chairs, beds/mattresses) and personal care equipment (e.g. shower stools, mats). Products are distributed through a variety of channels including a substantial clinically trained field force, a network of more than 20 retail showrooms and virtual options (online and phone).
"ILS has grown rapidly from its Sydney base," said Riverside Partner Nick Speer.  "Riverside's support will accelerate the national expansion, both organically and through bolt-on investments. We are delighted to be working closely with Ian and Peter, who have built a wonderful platform, to support ILS in becoming the standout industry leader with the scale and capability to further service Australia's aging and disabled population."
Riverside has deep experience across both healthcare and value added distribution, having invested in more than 380 platform and add-ons across these sectors, including access to a team of industry experts around the globe who understand how to accelerate growth in these companies.
"We are excited to partner with Riverside given the growth opportunities available to ILS," said ILS co-CEOs Ian Farquharson and Peter Reid. "The timing makes sense as there is a critical need for the essential healthcare aids we supply. We have no doubt this investment will provide opportunities for our team, and most importantly, will ensure enhanced health and quality of life for our customers."
Riverside Partner Steven Spiteri also addressed investment timing during the global pandemic.
"Our commitment to the ILS management team was forged over the past several months. Although the pandemic has made this a very different world from when we first started considering the investment, we are excited about ILS' long-term outlook and the chance to invest in it on behalf of our investors."
Working with Speer and Spiteri on the deal was Vice President Nicholas Pejnovic and Associate Paul Tran from Riverside's Melbourne office.
Riverside received financial advising by KPMG for the investment. Herbert Smith Freehills, Deloitte and EY-Parthenon provided legal, tax and commercial advice respectively.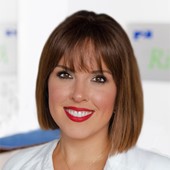 Holly Mueller
Consultant, Global Marketing and Communications
Cleveland
+1 216 535 2236