Riverside Puts Chips on Table, Prepares to Sell Tate's Bake Shop
Cookie specialist has enjoyed strong growth during hold

The Riverside Company has a recipe in place to sell Tate's Bake Shop to global snacks company Mondelēz International, Inc. (NASDAQ: MDLZ). The definitive agreement calls for a sale at the price of approximately $500 million. The transaction is expected to close during the summer following regulatory review.
Riverside invested in the Southampton, New York-based cookie and baked goods specialist in 2014. Tate's saw sales and earnings increase 4x during in the last five years.
Partnering with a talented management team, Riverside helped Tate's accelerate the growth of its beloved brand and unique crisp cookies. Tate's enjoys a loyal and expanding customer base thanks to its high quality and focus on consumer needs.
"Riverside took a great company and made it even better," said Riverside Managing Partner Loren Schlachet. "Our retail partners had a knack for telling Tate's exactly what they wanted, and our distributor partners ensured that those needs were met. That's the essence of great consumer brand investing and it helped make Tate's a success story."
Key initiatives during Riverside's investment included the significant expansion and improvement of processes around production, deepening of existing customer relationships, expanding distribution, new product launches and boosting the national sales and marketing team, which helped double brand awareness.
"Tate's had a great foundation for becoming the truly special company it is," said Riverside Partner Alan Peyrat. "With new products like snack-sized Tiny Tate's and on-trend flavors like Coconut Crisps and Ginger Zinger, we helped the company respond to marketplace demands. Coupled with a focus on profitability, we kept building on the proven success of existing product lines, making customers and consumers even happier along the way. Working with the Tate's team was a wonderful experience."
Riverside's operational capabilities were key to the success of the investment. The firm helped Tate's implement new processes, build out the management team, enhance distribution and improve packaging—all while maintaining quality and continuing to grow sales with new and existing customers.
Riverside's expertise in consumer brands, where it has completed more than 100 transactions, further bolstered the investment.
Working with Schlachet and Peyrat on the deal for Riverside were Operating Partner Tim Spring, Senior Associate Kenneth Johnson and Finance Director Gary Schlegel.
Jones Day and Deloitte advised Riverside on the transaction. Houlihan Lokey led the sales process along with TM Capital.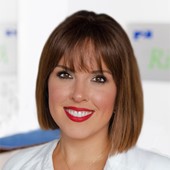 Holly Mueller
Consultant, Global Marketing and Communications
Cleveland
+1 216 535 2236