Riverside Raises Its Glass: Latest Investment Is Clearly a Win
Acquires Specialty Glass Manufacturer Woon-Tech

The Riverside Company, a global private equity firm, has invested in Woon-Tech, a Boston, Massachusetts, manufacturer of specialty glass for shower enclosures and other residential and commercial applications. Woon-Tech is an add-on to Riverside's Cardinal platform.
Riverside invested in Louisville, Kentucky-based Cardinal in early 2018. The company manufactures and provides glass products for residential, hospitality and light commercial use. The addition of Woon-Tech complements Cardinal's product portfolio and will expand its geographic footprint.
"With quick lead times, expansive capabilities and consistent quality, Woon-Tech has quickly developed a strong reputation in the Northeast," said Riverside Managing Partner Suzy Kriscunas. "We're excited to help expand Cardinal's product portfolio and bolster its presence in the region with this new add-on."
Riverside brings extensive experience in the specialty manufacturing sector, having completed more than 220 investments in the industry.
"We are excited to add Woontech's top notch management team and facility to the Cardinal family," said Riverside Partner Hunter Peterson. "This is the best architectural glass company in New England. We are thrilled to be working with them as we grow our business."
Working with Kriscunas and Peterson on this deal was Vice President Jason Fulton, Senior Associate Harrison Petts, Associate Tom Wyza and Operating Partner Tom Anderson. Partner Anne Hayes assisted with financing and Origination Director Matt Delly helped source the add-on.
Jones Day and KPMG supported the transaction as the legal counsel and accounting advisor, respectively. Antares and John Hancock provided incremental financing for the acquisition.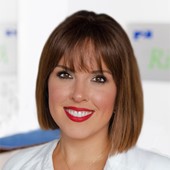 Holly Mueller
Consultant, Global Marketing and Communications
Cleveland
+1 216 535 2236