Deal Whets Riverside's Appetite for Growth
Firm Invests in Shower Enclosure Specialist Company

The Riverside Company has invested in HMI Cardinal (Cardinal) a manufacturer and distributor of glass and metal products and associated hardware for shower enclosures, storefronts and other applications.
Cardinal provides products for residential, hospitality and light commercial use. Based in Louisville, Kentucky, the company manufactures at its own factory and operates seven distribution centers and nine delivery warehouses to meet the needs of roughly 5,000 customers across the U.S. and Canada.
"The shower enclosure market is growing, and stylish glass enclosures like Cardinal makes are increasingly popular," said Riverside Managing Partner Suzy Kriscunas. "This is a nimble company that's able to rapidly respond to changing customer tastes and demands."
Riverside brings extensive experience in the specialty manufacturing sector, having completed more than 100 investments in the industry. The firm will invest to support additional growth at Cardinal, which has already been capturing market share from competitors thanks to its high quality, value, extensive selection, and ability to quickly and reliably service its customers.
"Cardinal has a proven customer-centric approach," said Riverside Partner Hunter Peterson. "It's an outstanding foundation upon which to further grow the company in areas like ecommerce and hospitality, where we can offer experience and expertise to help ensure success and reach more customers and markets.
Working with Kriscunas and Peterson on the transaction for Riverside were Vice President Jason Fulton, Senior Associate Laura Swearingen, Associate Harrison Petts and Operating Partner Tom Anderson. Managing Partner Jeremy Holland sourced the opportunity and Partner Anne Hayes worked on financing the transaction for the firm.
Jones Day (legal) advised Riverside on the transaction. Antares Capital and Hancock Capital Management provided financing for the deal. HMI Cardinal was advised by Moss Adams Capital (financial) and Gibson Dunn (legal).
The Riverside Company
The Riverside Company is a global private equity firm focused on making control and non-control investments in growing businesses valued at up to $400 million. Since its founding in 1988, Riverside has invested in more than 490 transactions. The firm's international portfolio includes more than 80 companies.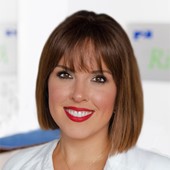 Holly Mueller
Consultant, Global Marketing and Communications
Cleveland
+1 216 535 2236