Riverside Investment Complements SaaS Platform Transporeon
German Logistics Software Company Acquires Participation in AIS
The Riverside Company has invested in Advanced InfoData Systems GmbH (AIS) of Ulm, Germany to boost the further growth of its Transporeon Group investment. Transporeon specializes in web-based centralized transport-management software while AIS offers mobile and telematics services in the logistics industry.
"Transporeon continues to grow in both scope and capabilities with this addition," said Riverside Partner Dr. Michael Weber. "AIS has excellent capabilities in mobile solutions within the logistic industry that will allow Transporeon to offer industry-leading mobile services to customers. This addition with help Transporeon continue to lead the European market for SaaS solutions for the full truck load (FTL) logistics industry."
AIS, which develops mobile order management software together with Transporeon, allows customers to integrate a wide range of telematics solutions and mobile devices in their logistics processes. The software is simple to use and can be configured individually, making it reliable and tailored, often without requiring in-house development or significant expense.
The companies will collaborate on delivering best-in-class software-as-a-service (SaaS) logistics products, which increase efficiency and reduce waiting times, making them a compelling value proposition for all stakeholders.
"Transporeon already supports processes between shippers, dispatcher warehouse managers and carriers' dispatcher processes," said Weber. "Enabling Transporeon processes in the trucks themselves is a quantum leap for the FTL industry."
Working with Weber on the transaction for Riverside were Vice President Sven-Hendrik Schulze and Senior Associate Matthias Fink.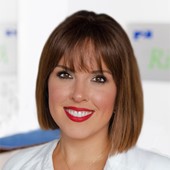 Holly Mueller
Consultant, Global Marketing and Communications
Cleveland
+1 216 535 2236