Riverside Invests In Lakeview Health
Substance Abuse Treatment Provider Joins Portfolio

The Riverside Company has invested in Lakeview Health (Lakeview) of Jacksonville, Florida. Lakeview is dedicated to providing high-quality, comprehensive substance abuse treatment for patients suffering from complex substance abuse disorders.
Lakeview has two centers totaling 273 beds that provide medical detox, intensive inpatient rehab, resident, partial hospitalization and intensive outpatient services.
"A growing group of more than 20 million Americans have devastating substance abuse problems, yet only a small fraction are being treated," said Riverside Managing Partner Suzy Kriscunas. "Drugs are the leading cause of accidental death in the U.S., and there is growing demand for exceptional providers like Lakeview to help address this crisis."
The increasingly complex demands on treatment centers are likely to favor sophisticated full-service providers like Lakeview, said Riverside Partner Hunter Peterson.
"As the needs for substance-abuse treatment grow, providers require expansive resources to provide world-class care while meeting the demands of payors," said Peterson. "Lakeview has a proven clinical care track record, excellent management and a fully developed back office, which makes it well-positioned for strong growth."
Lakeview boasts industry-leading physicians and a unique clinical model focusing on individualized care, medically based treatment, and special therapy tracks. The company can address some of the most challenging cases in the industry, and can handle dual-diagnosis cases involving mental health and substance abuse. Through its comprehensive offerings, it can support a patient throughout their recovery.
"We're excited to be partnering with President & CEO Roy M. Serpa and the experienced management team at Lakeview. We look forward to assisting them in expanding the company's footprint and bringing needed treatment options to more Americans," said Principal Steve Burns.
Riverside will work to grow Lakeview both organically and through add-on acquisitions. The firm has extensive healthcare experience, having made more than 90 investments in the sector.
Working with Kriscunas, Peterson and Burns on the deal for Riverside were Operating Partner David Powell, Senior Associate Connor Danielowski and Associate Billy McCormick. Partner Anne Hayes helped secure financing for the deal. Origination Principal Jim Butterfield sourced the deal for the firm.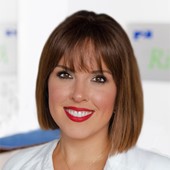 Holly Mueller
Consultant, Global Marketing and Communications
Cleveland
+1 216 535 2236