Riverside Puts Trust in BeneSys
Firm's Newest Platform Provides Specialized Benefits Administration
The Riverside Company has invested in BeneSys Inc., a provider of third-party administration (TPA) services for employee healthcare and pension benefit programs for Taft-Hartley multiemployer plans. BeneSys is based in Troy, Michigan and services more than 110 clients across the country. In addition, BeneSys licenses its BenefitDriven software platform to funds that self-administer.
Riverside sees strong potential in BeneSys, which has established a strong track record of growth over the past five years by offering new clients high levels of service supported by industry-leading technology.
"We're looking forward to supporting BeneSys' experienced management team as they continue to build BeneSys into the market leading TPA servicing Taft-Hartley Multi-Employer, VEBA and municipal plans," said Riverside Managing Partner Loren Schlachet.
Riverside will work with management to find additional areas of investment in BeneSys in order to support growth and to enhance the company's commitment to delivering the highest level of services in the industry.
"By investing in areas such as technology, infrastructure and sales efforts while maintaining BeneSys' strong culture of client service, we expect BeneSys to continue to build on its momentum in the market," said Riverside Partner Jack Nestor.
Working with Schlachet and Nestor on the transaction for Riverside were Vice President Brad Resnick and Associate Danielle Leimbach. Principal, Origination Scott Gilbertson sourced the opportunity for Riverside.
THL Credit and PNC provided financing for the transaction. Riverside was advised by Jones Day and Deloitte.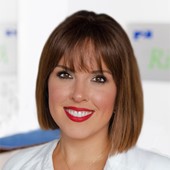 Holly Mueller
Consultant, Global Marketing and Communications
Cleveland
+1 216 535 2236