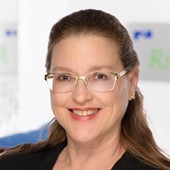 Kelcey Poe
Office Manager
San Francisco
+1 415 247 1900
Known for its beautiful hills and historic cable cars, San Francisco offers the largest Chinatown outside of Asia, a vibrant arts scene and exciting nightlife. The city's entrepreneurial spirit is boosted by its proximity to Silicon Valley.
Insider's tip: Enjoy the sounds of nature by visiting The Wave Organ, a wave-activated acoustic sculpture located on a jetty in the San Francisco Bay.
Fun things to do:
The famous Embarcadero offers access to many of San Francisco's best-known attractions, including AT&T Park and Fisherman's Wharf.
The San Francisco Museum of Modern Art features a world-class collection of contemporary art.
The Fine Arts Museums of San Francisco is comprised of two museums and offers a variety of exhibitions.